Review: The Hunt #1
---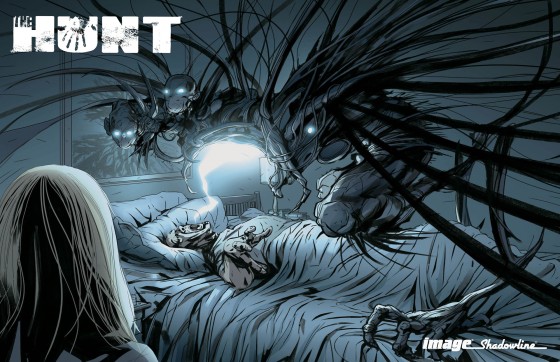 Title: The Hunt #1
Author and illustrator: Colin Lorimer
Publisher: Image
Irish mythology is at the forefront of Colin Lorimer's comic, The Hunt. Set in Ireland, high school student Orla has been "gifted" with the ability to see faeries. Do not be confused, this isn't Tinkerbell we're talking about- these fae or "slaugh" are the spirits of the restless dead who steal people's souls. Orla's first encounter with a slaugh was on the night her father died, when she was just a child.
Orla's mother was convinced that it was only the shock of her father's death causing these hallucinations, and sent her away for therapy. Now a young woman, Orla is mocked by her peers for her past, except for her best friend Sarah and boyfriend Damien. Orla still sees the slaugh, keeping record of her sightings in a sketch book. She receives a dire warning that another of her loved ones in in danger, but who will believe her?
This is a perfect comic for anyone who loved Snyder's Wytches. It's dark, creepy, and everything a supernatural/horror comic should be.
---