MLK Day, MLK in Comic Books Links.
---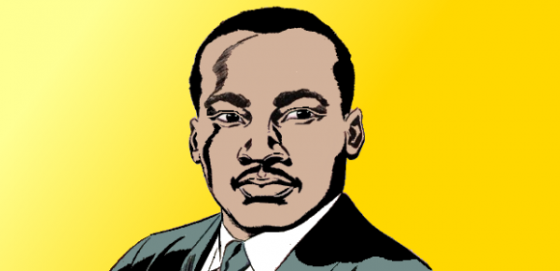 MONDAY January 16th is Dr. Martin Luther King Jr's Day, his Birthday was Jan, 15th 1929. Please take some time on this day and every day for that matter to reflect on Equality, Brotherly Love, Peace and Freedom for everyone, what it means to any of us and all of us as individuals, as a nation and as as human beings. Think about the past not so distant, those struggles, the present and the future we all have a role in shaping for the better.

Here are Just a Few Links to Enjoy Comics Related Content about Dr. King, Let us know if you know of more interesting comic links pertaining to MLK and or MLK Day.

Martin Luther King Jr. Day in Comics by The GoComics Team
Link https://www.gocomics.com/blog/3649/martin-luther-king-jr-day-in-comic

Martin Luther King and the Montgomery Story @ Wikipedia
Link https://en.wikipedia.org/wiki/Martin_Luther_King_and_the_Montgomery_Story

A year of free comics: Martin Luther King and The Montgomery Story @ The Beat
Link - http://www.comicsbeat.com/a-year-of-free-comics-martin-luther-king-and-the-montgomery-story/

---