Kids Only Comic Club - Now Monthly at CC Bel Air!
---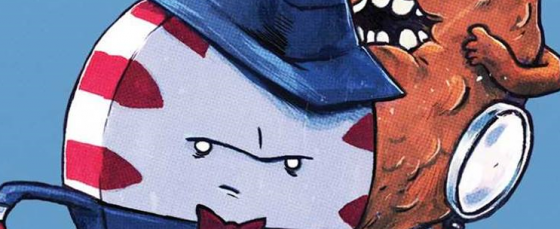 We are excited to announce our first Kids Only Comics Club meeting! We will meet on the last Saturday of each month between 12 and 3pm.


For the lil' tikes:

The first half of the club is for ages 3 to 6, with an adult, from 12pm to 1:30pm. We will open each meeting with story time. For August, we will be reading the Little Golden Book of The Incredible Hulk. Afterwards we will make our own superhero masks to take home. Finally, we will have a scavenger hunt around the store to discover hidden treasure.

For the older kids:

The second half of the club is from 1:30 pm to 3pm for ages 7 to10- parents are welcome to join us. We have chosen Adventure Time: Candy Capers Vol. 1 for our first book.

Children participating in the club will receive 20% off the book of the month and read it before the meeting. We will have a discussion about the book, go on a scavenger hunt around the store for treasure, and create 3D paper characters from the book.

We can't wait to see you there!

---