Goldie Vance #1 Review
---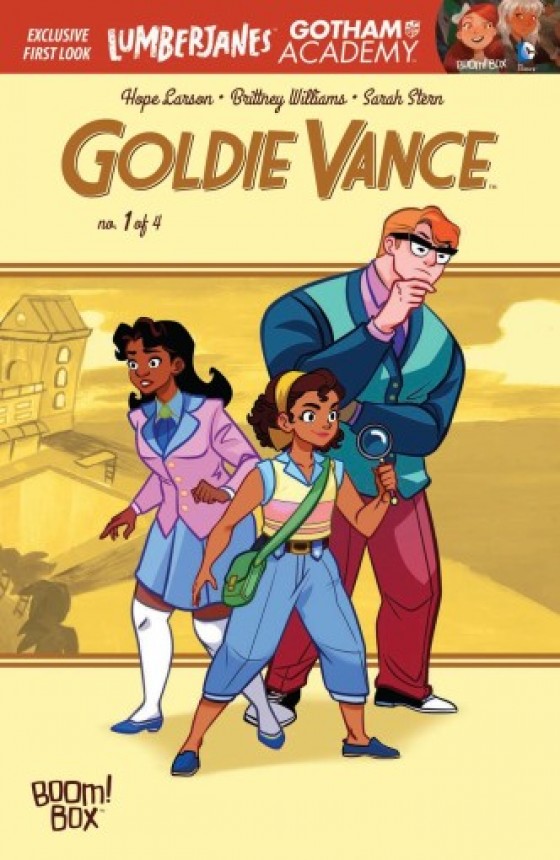 "Goldie Vance" #1
Hope Larson (Writer)
Brittney Williams (Artist)
Move over Nancy Drew, a new detective is on the case!
Anyone who has talked to me for more than 2 minutes about comics knows that I love strong female protagonists and diverse representation in comics. This short and sweet four issue mini series will not disappoint.
Goldie is a spunky, intrepid young woman whose true passion is solving mysteries. She lives with her father in his hotel, The Crossed Palms Resort, and works as the valet. Whenever she gets the chance to slip away she's helping Detective Tooey with his sleuthing (and if this first issue is any indicator, Goldie is usually the one to crack the case). Williams' art is cheerful and bright, pairing well with the vaguely retro feel of the comic.
This first issue is action packed: a missing child, a stolen necklace, a high stakes drag race, and more. This is a perfect comic for fans of Lumberjanes and Gotham Academy, or anyone who loves all ages fun.
---