Free RPG Day at All 3 Collectors Corner Locations
---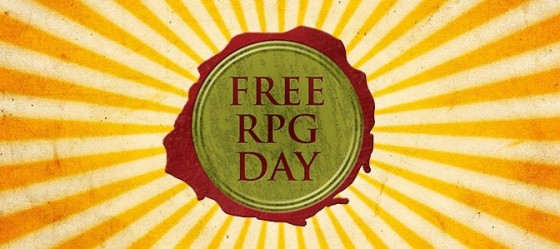 Free RPG Day @ ALL 3 Collectors Corner locations!

Saturday, June 18th, 2016
11AM - 9PM

Two FREE items per person for walk-ins, even if you're not participating in a demo or event!

BUT...if you PLAY or GM in any session being run during the event, you will get 3 FREE new RPG Day picks PLUS 2 FREE vintage RPG books!
Scroll down to see the free items featured this year!

That's right up to 5 quickstart rules and adventure modules per person attending and participating!

Raffles for NEW RPG Day items throughout the day! Bi-Hourly including copies of D&D 5th Edition Starter Set, a $19.99 Value at ALL locations. Attend the event and purchase any RPG or tabletop related item to be entered into the raffle!

Free pizza, snacks, bottled water for those playing games at the store from 12:00 PM - 4:00 PM.

ROLL THE GIANT DICE SALES
In the store - 15-25% off ALL RPGs and board games. Roll two GIANT D6's to determine your discount!
Roll 2-5 and receive 15% off!
Roll 6-9 and receive 20% off!
Roll 10-12 and receive 25% off!

Jump into a game! Gaming demonstrations and role playing game sessions will include multiple tables of D&D 5.0, Pathfinder, and more!

If you are interested in joining in on a session or running a session of any game on this day during the event hours contact us at collectorscornermd@comcast.net or reply here.

Bring friends and if you know gamers, please SHARE this event!

There will also be board and card game demos ALL DAY!

http://www.FreeRPGDay.com/

Established 2007.

---