Deadpool Day at All 3 Collectors Corner Locations! (2/12) + "Be Our Valentine" Weekend Sale (2/13-2/15)
---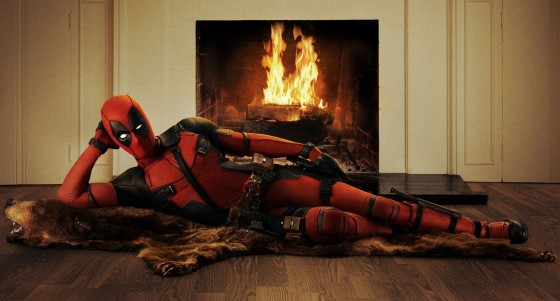 To celebrate the release of the long-awaited Deadpool movie, Collectors Corner is celebrating with a sale honoring the Merc With a Mouth!
RSVP on Facebook: https://www.facebook.com/events/1510796302558206/


On Friday February 12th, stop in to any Collectors Corner location before or after seeing the movie to grab great Deadpool merch at 25% off! ANYTHING featuring Deadpool, including team books! That includes comics, graphic novels, t-shirts, and more!* This is a ONE DAY ONLY sale on Deadpool merch!

Also, while supplies last, any Deadpool purchase will come with a FREE Build Your Own Deadpool papercraft kit! Quantities are limited so make sure to stop in before they're gone!

Deadpool cupcakes!
Three raffles at each store - 12pm, 1pm, 2pm. Get ONE (1) entry into the raffle for every Deadpool item you buy!

More fun TBA!

Sale exclusions: Subscription titles and special orders, New This Week and New Last Week product or any items dated within the last 14 days and FUNKO POP figures.

Deadpool Day is one day only...but our "Be Our Valentine" Weekend Sale is going to keep the love going!
CC Be Our Valentine Sale & Scavenger Hunt + Presidents Day! (02/13 - 02/15)

We LOVE Each and every one of you, and we are going to show you how much with the CC Be Our Valentine Sale & Scavenger Hunt + Presidents Day! (02/13 - 02/15)

At All 3 Stores
Collectors Corner Parkville - HQ
Collectors Corner Baltimore - Outpost
Collectors Corner Bel Air - Outpost

Saturday 02/13 - at 11 AM when we OPEN Attempt to CAPTURE CC's Heart Scavenger Hunt at All 3 CC Store
Locations when they OPEN on Saturday During the Sale!

Details - Win a $50 Shopping Spree, CC GIFT CARD at each Store by searching the Sales Floor a Distinctive Heart Shaped Metal Box Containing a $50 Gift Card at ALL 3 locations!

+ 25 Random Valentines Hidden at Each Store with Special Savings & Surprises if you find them on Saturday the 13th.

Hearts will be hidden after hours Friday and when the doors OPEN on Saturday let the hunt begin.

SALES & BONUSES

BONUS for SIGNING Up as a NEW Member for a SUBSCRIPTION BOX and Save an Extra 5% Off Any of the Discounts Below!

In All 3 STORES All 3 Days -

20% Off All Video Games & Vintage Consoles!*

20% Off NEW COMICS Older than 1 Month

All T-Shirts 2 for $35

15% Off All Board Games*

20% Off All Trade Paperbacks & Graphic Novels*

20% Off All Back Issues Priced $30 or more (Bagged & Boarded) & Variants including Walls, Case and Vault*
50% Off All Back Issues Priced $25 or less (Bagged & Boarded) & Variants including Walls, Case and Vault*

20% Off All Action Figures & Toys*

25% Off All HARDCOVER Trade Paperbacks*

25% Off Trading Card Singles*

50% Off HeroClix Singles*

ALL $1 Comics will be 20 for $10
(Make a Long Box for $55)

*(Excludes Subscribed Titles, New This Week & Last Week Merchandise, All Items dated with 30 days of the Sale!, Funko Pops, Mystery Minis, Coloring Books, Collecting Supplies)

---