Dark Knights: Metal #1 Midnight Release Party @ CC Parkville - HQ & CC Bel Air - Outpost.
---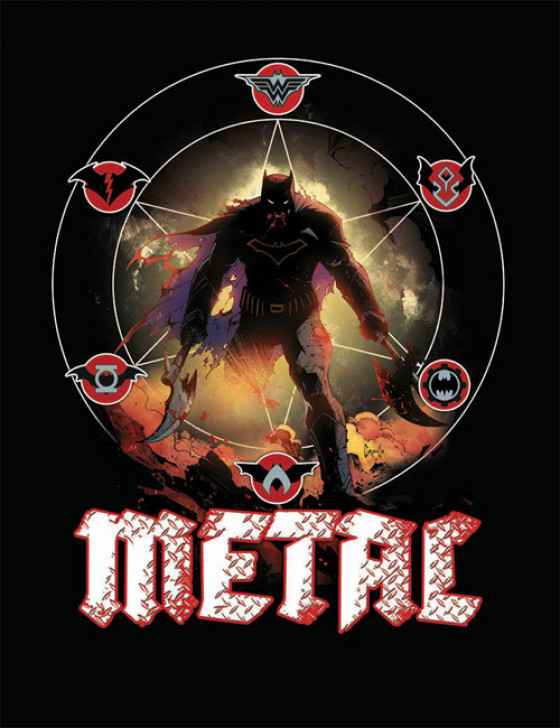 Dark Knights: Metal #1 Midnight Release Party Coming to Collectors Corner Parkville - HQ & Collectors Corner Bel Air - Outpost.
DOORS OPEN : Tuesday Night 08/15 - 11:59 PM
DARK KNIGHTS METAL Goes on SALE at MIDNIGHT!

(2) out of our 3 Locations are Hosting this Event.
Only Bel Air & Parkville.

Don't Miss this because -
Get a FREE DARK KNIGHTS METAL Lithograph featuring art by Greg Capullo​.
*(Limit 1 Per Person with Purchase of DARK KNIGHTS METAL #1, Limit of 1)

Chance to Purchase Special VARIANT COVERS Available to Purchase During the Midnight Release while Supplies Last. No Holds, First Come, First Served.
DARK NIGHTS: METAL #1 MIDNIGHT RELEASE Variant A.
DARK NIGHTS: METAL #1 MIDNIGHT RELEASE 1:100 Variant B.
Plus - 20% Off All BATMAN & BATMAN Family Graphic Novels, Toys & Collectibles.
11:59 PM We Open the Doors at Both Locations Tuesday Night,
and at 12 MIDNIGHT Dark Knights METAL goes On Sale along with everything else from DC Comics,
OPEN til Wednesday 08/16 2:00 AM, for this EVENT.
The superstar BATMAN team of writer Scott Snyder and artist Greg Capullo reunite for a massive, universe-spanning event! DARK DAYS: THE FORGE and THE CASTING hinted at dark corners of reality that have never been seen till now! Now, as DARK NIGHTS: METAL begins, the Dark Multiverse is revealed in all its devastating danger-and the threats it contains are coming for the DC Universe!
DARK NIGHTS: METAL is a DC event unlike any other-one that will push Batman, Superman and heroes of the Justice League beyond their limits to take on threats unlike any our world has ever seen! It will take the combined might of the World's Greatest Heroes as you've never seen them before to face what's coming their way!
"I've been planning METAL for as long as I've been writing BATMAN," says Snyder.
"But this is bigger than BATMAN. Greg and I started dropping clues during Court of Owls, we continued through our Joker stories and we placed our biggest hints in the run that culminated with BATMAN #50. And now we're back to tell a story that breaks everything apart. This will be the definitive project of our careers. METAL takes us in an entirely new direction. Greg and I will dig beneath the surface of all the stories we've told to find a place of terror and twisted nightmares."
---