Cesar's Favorite Comics of 2015
---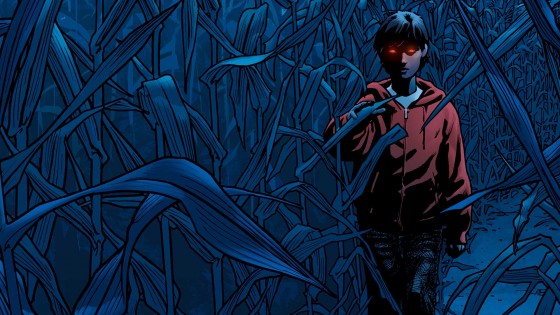 Well, the year is over and we are smack dab in the middle of 2016. As we look back at the past year in comics, there have been some absolutely terrific reads to come out of the comic world. Here are my some of my favorites and why.
Harrow County
From Dark Horse, writer Cullen Bunn and artist Tyler Crook explore the sometimes dark and chilling world of the rural deep South. Tinged with creepy folklore and so many things unexpected, Bunn has crafted a story steeped in Americana and horror. WIth Crook's magnificently rendered art, Harrow County is without a doubt my favorite book of 2015.
Monstress
This Image Comics release saw only two issues hitting shelves in 2015, but writer Marjorie Liu and artist Sana Takeda have introduced a darkly beautiful fantasy epic that is on the verge of breaking out. Bloody and mysterious, not a lot has been clearly defined but the promise of discovery keeps me clamoring for the next issue. Takeda's clean and expressive art is a great accompaniment to the gothic fantasy world Liu has created.
Paper Girls
Another terrific book from Image Comics released late in the year, Paper Girls is perhaps one of the most surprising titles on this list. Taking equal parts Goonies and punk attitude mentality, the girls of Brian K. Vaughn's indy release are some of the most compelling and interesting he's written yet. Art talents Cliff Chiang and Matt Wilson bring a generally subdued look to suburbia at the beginning of the book with the art becoming that difficult-to-be-successful mix of fantastical/grounded as the oddity and bizarreness begins to take off.
Some of my other recommended reading from 2015:
Secret Wars Weirdworld (Marvel)
Extraordinary X-men (Marvel)
Burning Fields (IDW)
Superman: American Alien (DC Comics)
Red One (Image Comics)
We Stand on Guard (Image Comics)
Star Wars Ongoing (Marvel)Darth Vader Ongoing (Marvel)
---