CC New Comics Wednesday - 9/14/22
---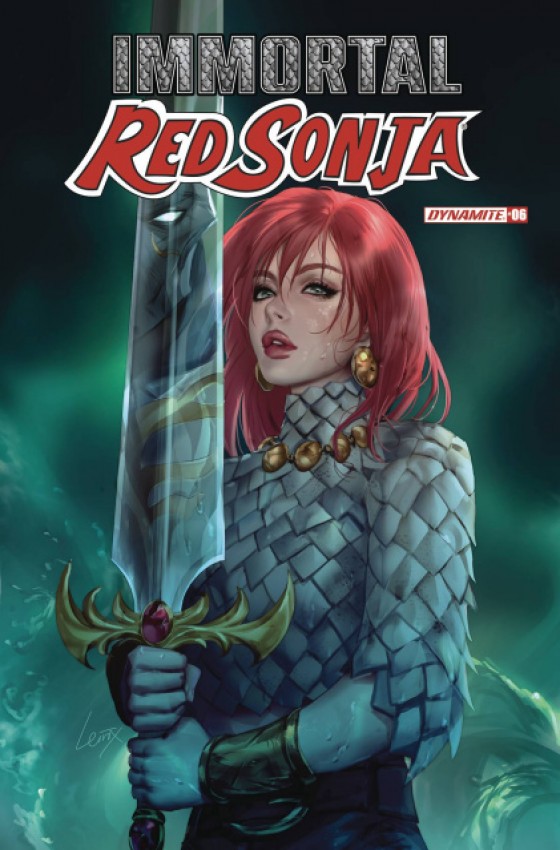 #NewComicsWednesday #NewComicsDay #LocalComicShop #LCBS #CollectorsCornerMD #MarvelComics #DcComics #ImageComics
CC New Arrivals @ Collectors Corner : WEDNESDAY - 9/14/22.
+ Batman Day is Saturday 9/17/22
Free Batman Comics with Any Purchase Saturday 9/17/22, Limit 1 Each Title Per Customer.
BATMAN DAY 2022 BATMAN HUSH #1 SPECIAL EDITION
BATMAN DAY 2022 BATMANS MYSTERY CASEBOOK SPECIAL EDITION #1
Collectors Corner Parkville - HQ : OPEN for IN STORE SHOPPING -
1-410-668-3353. CC Parkville - 2022 STORE HOURS, Sunday 12-6, Mon-Tues 12-7, Wed 9-8, Thurs 11-7, Friday & Saturday 11-8.
Collectors Corner - Bel Air Outpost Location : OPEN for IN STORE SHOPPING - 1-410-838-1777. CC Bel Air - 2022 STORE HOURS, Sunday 11-5, Monday/Tuesday - Closed, Wednesday 11-8, Thursday 11-7, Friday/Saturday 11-8.
Complete list of items shipping to the stores, some items may be limited in availability. If you see anything you want to purchase on the list and are not a subscription member at Collectors Corner, just contact us and let us know if you want an item held at the stores
Email - collectorscornermd@comcast.net
Subscription Membership & Free Membership Card : Collectors Corner's No Obligation (FREE) Membership Card or FREE (In Store) & ONLINE Subscription Membership saves you 10% Off ALL Bagged & Boarded Comic Book Back Issues, Board Games, Graphic Novels, Manga & Special Orders. Plus Never miss a comic again!
Computerized and organized + you can add and cancel titles on your subscription list from home on your own time, or in the store when you pick up your comics at :
Maryland's Coolest Stores! Since 2001.
2 Super Cool & Convenient Locations -
CC PARKVILLE - HEADQUARTERS
www.collectorscornermd.com
Boogyman #1 (Cover E Blank Glow In The Dark Variant), $10.00
Boogyman #1 (Cover I Carlos Nieto Ghast Rider #1 Homage Glow In The Dark Variant), AR
Boogyman #1 (Cover J Djet Glow In The Dark Variant), AR
Lovecraft Unknown Kadath #1 (Cover A Jacques Salomon), $3.99
Lovecraft Unknown Kadath #1 (Cover B Francesc Grimalt), $3.99
Lovecraft Unknown Kadath #1 (Cover C Pedro Andreo), $3.99
Lovecraft Unknown Kadath #1 (Cover D Gabriel Bautista Doctor Strange #49 Homage Variant), $3.99
Lovecraft Unknown Kadath #1 (Cover F Jacques Salomon Virgin Variant), AR
Lovecraft Unknown Kadath #1 (Cover G Francesc Grimalt Virgin Variant), AR
Lovecraft Unknown Kadath #1 (Cover H Pedro Andreo Virgin Variant), AR
06 Protocol #1 (Cover A Andy Clarke), $4.99
06 Protocol #1 (Cover B Rus Wooton), AR
There's Something Wrong With Patrick Todd #3, $3.99
Hit Me Volume 1 TP, $9.99
Until My Knuckles Bleed One Deadly Shot #1 (Cover A Victor Santos), $3.99
Until My Knuckles Bleed One Deadly Shot #1 (Cover B Victor Santos), $3.99
Until My Knuckles Bleed One Deadly Shot #1 (Cover C Ermitis Blanco), $3.99
Until My Knuckles Bleed One Deadly Shot #1 (Cover D Victor Santos), AR
Until My Knuckles Bleed One Deadly Shot #1 (Cover E Victor Santos), AR
Sgt. Werewolf #1 (Cover A Rich Woodall), $4.99
Sgt. Werewolf #1 (Cover B Joseph Schmalke), AR
Sgt. Werewolf #1 (Cover C Shawn McManus), AR
Cover The Dead With Lime #2 (Cover A Hernan Gonzalez), $3.99
Cover The Dead With Lime #2 (Cover B Damian L. Felitte), $3.99
Cover The Dead With Lime #2 (Cover C Alzir Alves), $3.99
Cover The Dead With Lime #2 (Cover D Del Barras), $3.99
Flavor Girls #3 (Of 3)(Cover A Loic Locatelli-Kournwsky), $7.99
Comic Shop News #1830, AR
Art Of Deathloop HC, $49.99
Assassin's Creed Valhalla Forgotten Myths HC, $19.99
B.P.R.D. Omnibus Volume 1 TP, $29.99
Birdking Volume 1 Escape From Feather Hill GN, $19.99
Black Hammer Omnibus Volume 1 TP, $29.99
Castle Full Of Blackbirds #1 (Of 4)(Cover A Wylie Beckert), $3.99
Castle Full Of Blackbirds #1 (Of 4)(Cover B Vanesa R. Del Rey), $3.99
EC Archives Shock SuspenStories Volume 2 TP, $19.99
Giants Volume 2 Ghosts Of Winter TP, $19.99
Iyanu Child Of Wonder Volume 2 TP, $19.99
Madman Library Edition Volume 3 HC, $99.99
Maskerade #1 (Of 4)(Cover A John Sprengelmeyer), $3.99
Maskerade #1 (Of 4)(Cover B Francesco Francavilla), $3.99
Overwatch New Blood #3 (Of 5)(Cover A Irene Koh), $3.99
Overwatch New Blood #3 (Of 5)(Cover B Taurin Clarke), $3.99
Plants Vs Zombies Zomnibus Volume 2 HC, $19.99
Powers Volume 1 TP, $29.99
Sword Of Hyperborea HC, $24.99
Virtually Yours TP, $19.99
Witcher Library Edition Volume 2 HC, $49.99
Batgirls #10 (Cover A Jorge Corona), $3.99
Batgirls #10 (Cover B Sweeney Boo Card Stock Variant), $4.99
Batgirls #10 (Cover C Erica Henderson Harley Quinn 30th Anniversary Card Stock Variant), $4.99
Batgirls #10 (Cover D Rian Gonzales Card Stock Variant), AR
Batman Black And White TP, $24.99
Batman Detective Comics Volume 3 Arkham Rising HC, $24.99
Batman Hush #1 Special Edition (Batman Day 2022), AR
Batman One Dark Knight HC, $29.99
Batman Urban Legends #19 (Cover A Dike Ruan), $7.99
Batman Urban Legends #19 (Cover B Chris Burnham), $7.99
Batman Urban Legends #19 (Cover C Claire Roe), $7.99
Batman Vs. Robin #1 (Of 5)(Cover A Mahmud Asrar), $5.99
Batman Vs. Robin #1 (Of 5)(Cover B Joshua Middleton Card Stock Variant), $6.99
Batman Vs. Robin #1 (Of 5)(Cover C Alexander Lozano Card Stock Variant), $6.99
Batman Vs. Robin #1 (Of 5)(Cover D Jason Fabok Card Stock Variant), $6.99
Batman Vs. Robin #1 (Of 5)(Cover E Steve Beach Card Stock Variant), $6.99
Batman Vs. Robin #1 (Of 5)(Cover F Blank Card Stock Variant), $6.99
Batman Vs. Robin #1 (Of 5)(Cover G Dave Rapoza Team Card Stock Variant), AR
Batman Vs. Robin #1 (Of 5)(Cover H Lucio Parrillo Card Stock Variant), AR
Batman Vs. Robin #1 (Of 5)(Cover I Bryan Hitch Card Stock Variant), AR
Batman Vs. Robin #1 (Of 5)(Cover J Mahmud Asrar Big Reach Card Stock Variant), AR
Batman Vs. Robin #1 (Of 5)(Cover K Francis Manapul Card Stock Variant), $6.99
Batman Vs. Robin #1 (Of 5)(Cover L Francis Manapul Foil Card Stock Variant), $6.99
Batman's Mystery Casebook Special Edition #1 (Batman Day 2022), AR
Dark Crisis Worlds Without A Justice League Wonder Woman #1 (One Shot)(Cover A Leila Del Duca), $4.99
Dark Crisis Worlds Without A Justice League Wonder Woman #1 (One Shot)(Cover B Al Barrionuevo), AR
Dark Crisis Worlds Without A Justice League Wonder Woman #1 (One Shot)(Cover C Leila Del Duca Foil Variant), AR
Flash The Fastest Man Alive #1 (Of 3)(Cover A Max Fiumara), $5.99
Flash The Fastest Man Alive #1 (Of 3)(Cover B Juan Ferreyra Card Stock Variant), $6.99
Flash The Fastest Man Alive #1 (Of 3)(Cover C Jorge Corona Card Stock Variant), AR
Flash The Fastest Man Alive #1 (Of 3)(Cover D Jorge Corona Foil Card Stock Variant), AR
Future State Gotham #17 (Cover A Simone Di Meo), $3.99
Future State Gotham #17 (Cover B Chokoo Card Stock Variant), $4.99
Harley Quinn 30 Years Of The Maid Of Mischief The Deluxe Edition HC, $49.99
I Am Batman #13 (Cover A Christian Duce), $3.99
I Am Batman #13 (Cover B Mike Bowden Card Stock Variant), $4.99
I Am Batman #13 (Cover D Roger Cruz Card Stock Variant), AR
Joker Harley Criminal Sanity TP, $24.99
Joker Presents A Puzzlebox HC, $39.99
Jurassic League #5 (Of 6)(Cover A Daniel Warren Johnson), $3.99
Jurassic League #5 (Of 6)(Cover B Jonathan Marks Card Stock Variant), $4.99
Suicide Squad King Shark TP, $16.99
Superman Son Of Kal-El #15 (Cover A Travis Moore), $3.99
Superman Son Of Kal-El #15 (Cover B David Talaski Card Stock Variant), $4.99
Superman Son Of Kal-El #15 (Cover C Pamela Hoogeboom Card Stock Variant), AR
Wonder Woman #791 (Cover A Yanick Paquette), $4.99
Wonder Woman #791 (Cover B Paul Pope Card Stock Variant), $5.99
Wonder Woman #791 (Cover C Guillem March Harley Quinn 30th Anniversary Card Stock Variant), $5.99
Wonder Woman #791 (Cover D Liam Sharp Card Stock Variant), AR
Ducks Two Years In The Oil Sands HC, $39.95
Army Of Darkness 1979 #3 (Cover P Ken Haeser Special Limited Metal Variant), AR
Army Of Darkness 1979 TP, $19.99
Army Of Darkness Vs Re-Animator Necronomicon Rising #3 (Cover A Tony Fleecs), $3.99
Army Of Darkness Vs Re-Animator Necronomicon Rising #3 (Cover B Christopher Mitten), $3.99
Army Of Darkness Vs Re-Animator Necronomicon Rising #3 (Cover C Arthur Suydam), $3.99
Army Of Darkness Vs Re-Animator Necronomicon Rising #3 (Cover D Stuart Sayger), $3.99
Dejah Thoris Volume 1 An Outcast Of Mars TP, $19.99
Immortal Red Sonja #6 (Cover A Lesley Leirix Li), $3.99
Immortal Red Sonja #6 (Cover B Junggeun Yoon), $3.99
Immortal Red Sonja #6 (Cover C Joseph Michael Linsner), $3.99
Immortal Red Sonja #6 (Cover D Jonathan Lau), $3.99
Immortal Red Sonja #6 (Cover E Rachel Hollon Cosplay Variant), $3.99
Immortal Red Sonja #6 (Cover F Lesley Leirix Li Black & White Variant), AR
Madballs Vs Garbage Pail Kids #3 (Cover A Joe Simko), $3.99
Madballs Vs Garbage Pail Kids #3 (Cover B Jason Crosby), $3.99
Madballs Vs Garbage Pail Kids #3 (Cover C Trading Card Variant), $4.99
Madballs Vs Garbage Pail Kids #3 (Cover D Jason Crosby Black & White Variant), AR
Red Sonja Volume 3 Children's Crusade TP, $19.9
Vampirella Mindwarp #1 (Of 5)(Cover A Joseph Michael Linsner), $3.99
Vampirella Mindwarp #1 (Of 5)(Cover B Ben Dewey), $3.99
Vampirella Mindwarp #1 (Of 5)(Cover C Lesley Leirix Li), $3.99
Vampirella Mindwarp #1 (Of 5)(Cover D Jonathan Case), $3.99
Vampirella Mindwarp #1 (Of 5)(Cover E Katie Baker Cosplay Variant), $3.99
Vampirella Mindwarp #1 (Of 5)(Cover F Blank Authentix Variant), $3.99
Vampirella Mindwarp #1 (Of 5)(Cover G Lesley Leirix Li Black & White Variant), AR
Vampirella Mindwarp #1 (Of 5)(Cover H Ben Dewey Black & White Variant), AR
Vampirella Mindwarp #1 (Of 5)(Cover I Katie Baker Cosplay Virgin Variant), AR
Filmfax Plus Magazine #162, $9.95
Dark Spaces Wildfire #3 (Cover A Hayden Sherman), $3.99
Dark Spaces Wildfire #3 (Cover B Andrea Sorrentino), $3.99
Dark Spaces Wildfire #3 (Cover C Molly Murakami), $3.99
Dark Spaces Wildfire #3 (Cover D Gabriel Rodriguez), $3.99
Godzilla Vs The Mighty Morphin Power Rangers #5 (Of 5)(Cover A Freddie E. Williams II), $3.99
Godzilla Vs The Mighty Morphin Power Rangers #5 (Of 5)(Cover B Fatima Wajid), $3.99
Godzilla Vs The Mighty Morphin Power Rangers #5 (Of 5)(Cover C Freddie E. Williams II), AR
Sonic The Hedgehog Volume 12 Trial By Fire TP, $15.99
Star Trek Lower Decks #1 (Cover A Chris Fenoglio), $6.99
Star Trek Lower Decks #1 (Cover B Jay P. Fosgitt), $6.99
Star Trek Lower Decks #1 (Cover C Philip Murphy), AR
Trve Kvlt #2 (Cover A Liana Kangas), $3.99
Trve Kvlt #2 (Cover B Maria Llovet), $3.99
Trve Kvlt #2 (Cover C Elizabeth Beals), $3.99
A Righteous Thirst For Vengeance #11 (Cover A Chris O'Halloran & Andre Lima Araujo), $3.99
Above Snakes #3 (Of 5)(Cover A Hayden Sherman), $3.99
Above Snakes #3 (Of 5)(Cover B Hassan Otsmane-Elhaou), $3.99
Bone Orchard Mythos Ten Thousand Black Feathers #1 (Cover A Andrea Sorrentino), $3.99
Bone Orchard Mythos Ten Thousand Black Feathers #1 (Cover B Christian Ward), $3.99
Bone Orchard Mythos Ten Thousand Black Feathers #1 (Cover C Martin Simmonds), $3.99
Bone Orchard Mythos Ten Thousand Black Feathers #1 (Cover D Blank Variant), $3.99
Bone Orchard Mythos Ten Thousand Black Feathers #1 (Cover E Andrea Sorrentino Virgin Variant), AR
Do A Powerbomb #4 (Of 7)(Cover B Ryan Lee), $3.99
King Spawn #14 (Cover A Bjorn Barends), $2.99
King Spawn #14 (Cover B Thomas Nachlik), $2.99
Last Shadowhawk 3D Edition #1 (30th Anniversary Special One Shot)(Cover A Jim Valentino/Brian Haberlin/Philip Tan), $7.99
Last Shadowhawk 3D Edition #1 (30th Anniversary Special One Shot)(Cover B Thank You Variant), AR
Least We Can Do #1 (Cover A Elisa Romboli), $3.99
Least We Can Do #1 (Cover B Elisa Romboli), $3.99
Least We Can Do #1 (Cover C Elisa Romboli), $3.99
Least We Can Do #1 (Cover D Blank Variant), $3.99
Love Everlasting #2 (Cover A Elsa Charretier), $3.99
Love Everlasting #2 (Cover B Alison Sampson), $3.99
Love Everlasting #2 (Cover C Terry Dodson & Rachel Dodson), $3.99
Seven Sons #4 (Of 7)(Cover A Jae Lee), $3.99
Seven Sons #4 (Of 7)(Cover B Jae Lee), AR
Seven To Eternity Deluxe Edition HC, $59.99
Silver Coin #14 (Cover A Michael Walsh), $3.99
Silver Coin #14 (Cover B Caspar Wijngaard), $3.99
Lower Your Sights GN (Cover A Yev Haidamaka), $17.99
Lower Your Sights GN (Cover B J. G. Jones), $17.99
Speed Republic Volume 1 TP, $17.99
A.X.E. Judgment Day #1 (Of 6)(2nd Printing Cover A Mark Brooks), $5.99
A.X.E. Judgment Day #4 (Of 6)(Cover A Mark Brooks), $4.99
A.X.E. Judgment Day #4 (Of 6)(Cover B Salvador Larroca), AR
A.X.E. Judgment Day #4 (Of 6)(Cover C Peach Momoko), AR
A.X.E. Judgment Day #4 (Of 6)(Cover D Ashley Witter Men Of A.X.E. Variant), AR
A.X.E. Judgment Day #4 (Of 6)(Cover E Luciano Vecchio), AR
A.X.E. Judgment Day #4 (Of 6)(Cover F Chrissie Zullo Cat Variant), AR
A.X.E. Judgment Day #4 (Of 6)(Cover G Mark Brooks Virgin Variant), AR
Amazing Spider-Man #6 (2nd Printing Cover A Mark Bagley), $9.99
Amazing Spider-Man #9 (Cover A John Romita Jr.), $3.99
Amazing Spider-Man #9 (Cover B Patrick Gleason), AR
Amazing Spider-Man #9 (Cover C Alex Saviuk), AR
Amazing Spider-Man #9 (Cover D Leonardo Romero), AR
Ben Reilly Spider-Man TP, $15.99
Captain Marvel #41 (Cover A Juan Frigeri), $3.99
Captain Marvel #41 (Cover B Dave Johnson Beyond Amazing Spider-Man Variant), AR
Daredevil #3 (Cover A Marco Checchetto), $3.99
Daredevil #3 (Cover B Alex Maleev), AR
Daredevil #3 (Cover C Paolo Siqueira Promo Variant), AR
Demon Wars Iron Samurai #1 (Of 4)(2nd Printing Cover A Peach Momoko), $4.99
Edge Of The Spider-Verse #1 (Of 5)(2nd Printing Cover A Logan Lubera), $4.99
Edge Of The Spider-Verse #3 (Of 5)(Cover A Josemaria Casanovas), $4.99
Edge Of The Spider-Verse #3 (Of 5)(Cover B Kris Anka), AR
Edge Of The Spider-Verse #3 (Of 5)(Cover C Kris Anka Design Variant), AR
Iron Man #23 (Cover A Alex Ross), $3.99
Iron Man #23 (Cover B Francis Manapul Beyond Amazing Spider-Man Variant), AR
Midnight Suns #1 (Of 5)(Cover A David Nakayama), $3.99
Midnight Suns #1 (Of 5)(Cover B Kevin Eastman), AR
Midnight Suns #1 (Of 5)(Cover C Federico Vicentini), AR
Midnight Suns #1 (Of 5)(Cover D Game Variant), AR
Moon Knight #14 (2nd Printing Cover A Alessandro Cappuccio), $3.99
Ms. Marvel And Venom #1 (Cover A Sara Pichelli), $4.99
Ms. Marvel And Venom #1 (Cover B Peach Momoko), AR
Ms. Marvel And Venom #1 (Cover C Walter Simonson), AR
Predator #2 (Cover A Leinil Francis Yu), $3.99
Predator #2 (Cover B Natacha Bustos), AR
Predator #2 (Cover C Salvador Larroca), AR
Savage Avengers #5 (Cover A Leinil Francis Yu), $3.99
Shang-Chi And The Ten Rings #1 (2nd Printing Cover A Marcus To), $3.99
Spider-Man Spider-Verse Amazing Spider-Man TP, $9.99
Spider-Punk #5 (Of 5)(Cover A Takashi Okazaki), $3.99
Star Wars Bounty Hunters #27 (Cover A Giuseppe Camuncoli), $3.99
Star Wars Bounty Hunters #27 (Cover B Ken Lashley Connecting Variant), AR
Star Wars Bounty Hunters #27 (Cover C Chris Sprouse Choose Your Destiny Variant), AR
Star Wars Obi-Wan #5 (Of 5)(Cover A Phil Noto), $3.99
Star Wars Obi-Wan #5 (Of 5)(Cover B Leinil Francis Yu), AR
Star Wars Obi-Wan #5 (Of 5)(Cover C Chris Sprouse Choose Your Destiny Variant), AR
Star Wars Volume 4 Crimson Reign TP, $15.99
Venom #10 (Cover A Bryan Hitch), $3.99
Venom #10 (Cover B Paolo Siqueira), AR
What If Miles Morales TP, $15.99
X-Men '92 House Of XCII #5 (Of 5)(Cover A David Baldeon), $3.99
X-Men Red #6 (Cover A Russell Dauterman), $3.99
X-Men Red #6 (Cover B Taurin Clarke Arakko Variant), AR
X-Men Red #6 (Cover C David Nakayama Beyond Amazing Spider-Man Variant),
Frank Frazetta's Death Dealer #5 (Cover A Meghan Hetrick), $4.99
Frank Frazetta's Death Dealer #5 (Cover B Frank Frazetta), $4.99
Frank Frazetta's Death Dealer #5 (Cover C Sea Witch Action Figure Variant), AR
Frank Frazetta's Death Dealer #5 (Cover D Emilio Laiso), AR
Frank Frazetta's Death Dealer #5 (Cover E Emilio Laiso Unbranded Variant), AR
Beorn The Littlest Viking Saga #3, $4.95
Bloodborne Lady Of The Lanterns #2 (Of 4)(Cover A Alison Sampson), $3.99
Bloodborne Lady Of The Lanterns #2 (Of 4)(Cover B Arief Rachmad), $3.99
Bloodborne Lady Of The Lanterns #2 (Of 4)(Cover C Jeff Stokely), $3.99
Bloodborne Lady Of The Lanterns #2 (Of 4)(Cover D Piotr Kowalski), $3.99
Sherlock A Scandal In Belgravia Part 2 #2 (Of 4)(Cover A Lenka Simeckova), $4.99
Sherlock A Scandal In Belgravia Part 2 #2 (Of 4)(Cover B Alice X Zhang), $4.99
Sherlock A Scandal In Belgravia Part 2 #2 (Of 4)(Cover C Jay), $4.99
Star Wars Insider #213 (FOC Cad Bane Cover), $9.99
Star Wars Insider #213 (FOC LEGO Boba Fett Cover), $9.99
Star Wars Insider #213 (Newsstand Cover), $9.99
Star Wars Insider #213 (Previews Exclusive Cover), $9.99
Megami #189 (May 2022), $20.00
Megami #190 (June 2022), $20.00
Newtype #226 (June 2022), $20.00
RetroFan Magazine #22, $10.95
Lunar Room #4 (Cover A Giorgia Sposito), $3.99
Lunar Room #4 (Cover B Corin Howell), $3.99
Mindset #1 (2nd Printing Cover A John Pearson)(not verified by Diamond Distribution), $4.99
Mindset #3 (Cover A John Pearson), $4.99
Mindset #3 (Cover B Conor Boyle), $4.99
Revealer #1 (Cover A Steve Seeley), $4.99
Revealer #1 (Cover B Caroline Leigh Layne), $4.99
Revealer #1 (Cover C Corin Howell), AR
Animal Crossing New Horizons Volume 3 GN, $9.99
Call Of The Night Volume 9 GN, $9.99
Dragon Quest The Adventure Of Dai Disciples Of Avan Volume 4 GN, $19.9
Monster Planet TP, $19.99
Robyn Hood Baba Yaga #1 (Cover A Igor Vitorino), $5.99
Robyn Hood Baba Yaga #1 (Cover B Guillermo Fajardo), $5.99
Robyn Hood Baba Yaga #1 (Cover C Ivan Tao), $5.99
Robyn Hood Baba Yaga #1 (Cover D Pablo Villalobos), $5.99
TOYS - T-SHIRTS & COLLECTIBLES
Demon Slayer Mystery Poster 9 Piece Blind Mystery Box Display, AR
Demon Slayer World Collectible V4 12 Piece Blind Mystery Box Figure Assortment, AR
G.I. Joe Snakelings Box Set Comic Convention Exclusive ReAction Figure, AR
G.I. Joe Wave 4 Camo Greenshirt Laser Rifle Brown ReAction Figure, AR
G.I. Joe Wave 4 Camo Greenshirt Laser Rifle Pink ReAction Figure, AR
G.I. Joe Wave 4 Camo Greenshirt M-16 Brown ReAction Figure, AR
G.I. Joe Wave 4 Camo Greenshirt M-16 Pink ReAction Figure, AR
G.I. Joe Wave 4 Camo Greenshirt Rifle Brown ReAction Figure, AR
G.I. Joe Wave 4 Camo Greenshirt Rifle Pink ReAction Figure, AR
G.I. Joe Wave 4 Cobra Bat ReAction Figure, AR
G.I. Joe Wave 4 Cobra Commander V3 ReAction Figure, AR
G.I. Joe Wave 4 Cobra Female Trooper Long Hair Brown ReAction Figure, AR
G.I. Joe Wave 4 Cobra Female Trooper Long Hair Pink ReAction Figure, AR
G.I. Joe Wave 4 Cobra Female Trooper Medium Hair Brown ReAction Figure, AR
G.I. Joe Wave 4 Cobra Female Trooper Medium Hair Pink ReAction Figure, AR
G.I. Joe Wave 4 Cobra Female Trooper Short Hair Brown ReAction Figure, AR
G.I. Joe Wave 4 Cobra Female Trooper Short Hair Pink ReAction Figure, AR
G.I. Joe Wave 4 Covergirl ReAction Figure, AR
G.I. Joe Wave 4 Shipwreck ReAction Figure, AR
G.I. Joe Wave 4 Snake Eyes V4 ReAction Figure, AR
G.I. Joe Wave 4 Zartan ReAction Figure, AR
Godzilla 1954 Metal 16×12 Inch Sign, AR
---