CC New Comics Wednesday - 10/5/22
---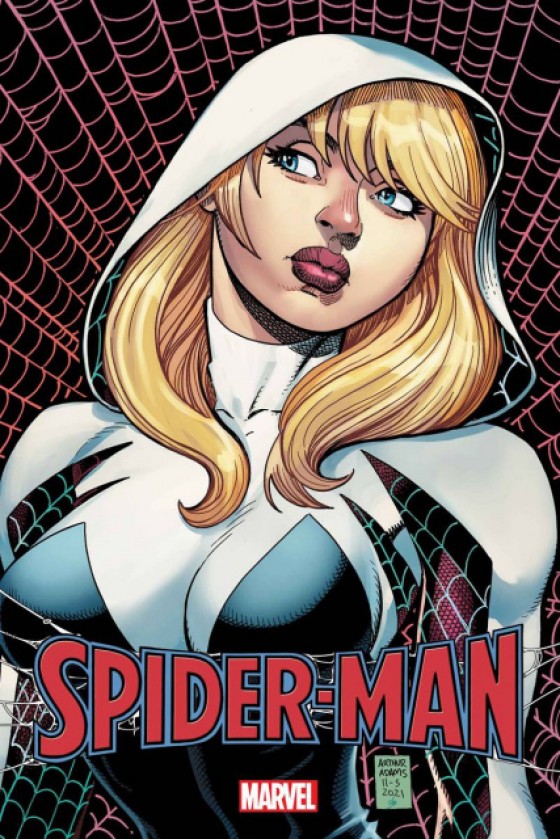 #NewComicsWednesday #NewComicsDay #LocalComicShop #LCBS #CollectorsCornerMD #MarvelComics #DcComics #ImageComics
CC New Arrivals @ Collectors Corner : WEDNESDAY - 10/5/22.
Collectors Corner Parkville - HQ : OPEN for IN STORE SHOPPING -
1-410-668-3353. CC Parkville - 2022 STORE HOURS, Sunday 12-6, Mon-Tues 12-7, Wed 9-8, Thurs 11-7, Friday & Saturday 11-8.
Collectors Corner - Bel Air Outpost Location : OPEN for IN STORE SHOPPING - 1-410-838-1777. CC Bel Air - 2022 STORE HOURS, Sunday 11-5, Monday/Tuesday - Closed, Wednesday 11-8, Thursday 11-7, Friday/Saturday 11-8.
Complete list of items shipping to the stores, some items may be limited in availability. If you see anything you want to purchase on the list and are not a subscription member at Collectors Corner, just contact us and let us know if you want an item held at the stores
Email - collectorscornermd@comcast.net
Subscription Membership & Free Membership Card : Collectors Corner's No Obligation (FREE) Membership Card or FREE (In Store) & ONLINE Subscription Membership saves you 10% Off ALL Bagged & Boarded Comic Book Back Issues, Board Games, Graphic Novels, Manga & Special Orders. Plus Never miss a comic again!
Computerized and organized + you can add and cancel titles on your subscription list from home on your own time, or in the store when you pick up your comics at :
Maryland's Coolest Stores! Since 2001.
2 Super Cool & Convenient Locations -
CC PARKVILLE - HEADQUARTERS
www.collectorscornermd.com
Basilisk #12 (Cover A Jonas Scharf), $3.99
Basilisk #12 (Cover B Ryan Sook), $3.99
Basilisk #12 (Cover C Ryan Sook Virgin Variant), AR
I'm Still Alive HC (not verified by Diamond Distribution), $24.99
Magic #19 (Cover A Miguel Mercado), $4.99
Magic #19 (Cover B Mel Milton Secret Planeswalker Variant), $5.99
Magic #19 (Cover C Junggeun Yoon), AR
Power Rangers Unlimited The Death Ranger #1 (2nd Printing Cover A Dan Mora), $7.99
Comic Shop News #1833, AR
COMICS EXPERIENCE PUBLISHING
Edgar Allen Poe's The Conqueror Worm #1 (One Shot)(Cover D Clara Meath Monstrous Variant), $19.99
Art Of DuckTales HC, $49.99
Art Of DuckTales HC (Deluxe Edition), $99.99
Art Of Star Wars Visions HC, $49.99
Art Of Star Wars Visions HC (Deluxe Edition), $99.99
Avatar Adapt Or Die #6 (Of 6)(Cover A Mark Molchan), $3.99
Avatar The Last Airbender Trade Paperback Box Set, $38.97
Black Hammer Volume 7 Reborn Part Three TP, $19.99
Blade Of The Immortal Deluxe Edition Volume 7 HC, $49.99
British Paranormal Society Time Out Of Mind #4 (Of 4)(Cover A Sebastian Fiumara), $3.99
Jenny Zero II #4 (Of 4)(Cover A Magenta King), $3.99
Leonide The Vampyr Miracle At The Crow's Head #1 (One Shot)(Cover A Rachele Aragno), $3.99
Leonide The Vampyr Miracle At The Crow's Head #1 (One Shot)(Cover B Mike Mignola), $3.99
Mind MGMT Bootleg #4 (Of 4)(Cover A Jill Thompson), $3.99
Mind MGMT Bootleg #4 (Of 4)(Cover B Daniel Brereton), $3.99
Mind MGMT Bootleg #4 (Of 4)(Cover C Aron Wiesenfeld), $7.99
Minor Threats #2 (Of 4)(Cover A Scott Hepburn), $4.99
Minor Threats #2 (Of 4)(Cover B Francesco Francavilla), $4.99
Minor Threats #2 (Of 4)(Cover C Scott Hepburn Foil Variant), $4.99
Night Of The Ghoul #1 (Of 3)(Cover A Francesco Francavilla), $4.99
Night Of The Ghoul #1 (Of 3)(Cover B Tula Lotay), AR
Night Of The Ghoul #1 (Of 3)(Cover C Francesco Francavilla), AR
Night Of The Ghoul #1 (Of 3)(Cover D Francesco Francavilla), AR
Night Of The Ghoul #1 (Of 3)(Cover E Francesco Francavilla), AR
Night Of The Ghoul #1 (Of 3)(Cover F Francesco Francavilla), AR
Night Of The Ghoul #1 (Of 3)(Cover G Francis Manapul), AR
Night Of The Ghoul #1 (Of 3)(Cover H J. H. Williams III), AR
Shock Shop #2 (Of 4)(Cover A Danny Luckert & Leila Leiz), $3.99
Shock Shop #2 (Of 4)(Cover B James Stokoe & Tonci Zonjic), $3.99
Survival Street #3 (Of 4)(Cover A Abylay Kussainov), $3.99
Survival Street #3 (Of 4)(Cover B Tony Fleecs), $3.99
Tales From Harrow County Library Edition Volume 1 HC, $39.99
Absolute Doomsday Clock HC, $125.00
American Vampire Omnibus Volume 1 HC (2022 Edition), $125.00
Batman #128 (Cover A Jorge Jimenez), $4.99
Batman #128 (Cover B Gabriele Dell'Otto Card Stock Variant), $5.99
Batman #128 (Cover C Francesco Mattina Card Stock Variant), $5.99
Batman #128 (Cover D Ryan Sook Card Stock Variant), AR
Batman #128 (Cover E Jock Foil Card Stock Variant), AR
Batman #128 (Cover F Guillem March Card Stock Variant), $5.99
Batman Knightwatch #2 (Of 5)(Cover A Marcelo Di Chiara), $2.99
Batman The Long Halloween Haunted Knight Deluxe Edition HC, $49.99
Black Adam The Justice Society Files Doctor Fate #1 (One Shot)(Cover A Kaare Andrews), $5.99
Black Adam The Justice Society Files Doctor Fate #1 (One Shot)(Cover B Photo Card Stock Variant), $6.99
Constantine Distorted Illusions TP, $16.99
Dark Crisis On Infinite Earths #5 (Of 7)(Cover A Daniel Sampere & Alejandro Sanchez), $4.99
Dark Crisis On Infinite Earths #5 (Of 7)(Cover B Ivan Reis & Danny Miki Card Stock Variant), $5.99
Dark Crisis On Infinite Earths #5 (Of 7)(Cover C Mateus Manhanini Identity Crisis Homage Card Stock Variant), $5.99
Dark Crisis On Infinite Earths #5 (Of 7)(Cover D Ariel Colon Card Stock Variant), AR
Dark Crisis On Infinite Earths #5 (Of 7)(Cover E Mikel Janin Card Stock Variant), AR
Dark Crisis On Infinite Earths #5 (Of 7)(Cover F Daniel Sampere & Alejandro Sanchez Foil Card Stock Variant), AR
Dark Crisis On Infinite Earths #5 (Of 7)(Cover G Perforation Trading Card 1 Of 2 Card Stock Variant), $6.99
Dark Crisis On Infinite Earths #5 (Of 7)(Cover H Perforation Trading Card 2 Of 2 Card Stock Variant), $6.99
Dark Crisis The Deadly Green #1 (One Shot)(Cover A Goni Montes), $5.99
Dark Crisis The Deadly Green #1 (One Shot)(Cover B Felipe Massafera), $5.99
Dark Crisis The Deadly Green #1 (One Shot)(Cover C Steve Beach Foil Variant), AR
Gotham City Year One #1 (Of 6)(Cover A Phil Hester & Eric Gapstur), $4.99
Gotham City Year One #1 (Of 6)(Cover B Ryan Sook), $4.99
Gotham City Year One #1 (Of 6)(Cover C David Marquez), AR
Hardware Season One HC, $29.99
I Am Batman #13 (Cover C Georges Jeanty Hispanic Heritage Month Card Stock Variant), $4.99
Joker The Man Who Stopped Laughing #1 (Cover A Carmine Di Giandomenico), $5.99
Joker The Man Who Stopped Laughing #1 (Cover B Lee Bermejo), $5.99
Joker The Man Who Stopped Laughing #1 (Cover C David Nakayama), $5.99
Joker The Man Who Stopped Laughing #1 (Cover D David Nakayama Madness Foil Variant), $5.99
Joker The Man Who Stopped Laughing #1 (Cover E Blank Variant), $5.99
Joker The Man Who Stopped Laughing #1 (Cover F Francesco Mattina), AR
Joker The Man Who Stopped Laughing #1 (Cover G Ben Oliver), AR
Joker The Man Who Stopped Laughing #1 (Cover H Haining), AR
Jurassic League #5 (Of 6)(Cover C Dan Mora Hispanic Heritage Month Card Stock Variant), $4.99
MAD Magazine #28 (70th Anniversary Issue), $5.99
Monkey Prince #7 (Of 12)(Cover A Bernard Chang), $3.99
Monkey Prince #7 (Of 12)(Cover B Marcus To Card Stock Variant), $4.99
Monkey Prince #7 (Of 12)(Cover C Dexter Soy Card Stock Variant), AR
Multiversity Teen Justice #5 (Of 6)(Cover A Robbi Rodriguez), $3.99
Multiversity Teen Justice #5 (Of 6)(Cover B Stephanie Hans Card Stock Variant), $4.99
Multiversity Teen Justice #5 (Of 6)(Cover C Lee Bermejo Black Adam Movie Card Stock Variant), $4.99
Poison Ivy #4 (Of 6)(Cover C Sozomaika Card Stock Variant)(Corrected Printing), $4.99
Poison Ivy #5 (Of 6)(Cover A Jessica Fong), $3.99
Poison Ivy #5 (Of 6)(Cover B Stjepan Sejic Card Stock Variant), $4.99
Poison Ivy #5 (Of 6)(Cover C David Talaski Card Stock Variant), $4.99
Poison Ivy #5 (Of 6)(Cover D Tula Lotay Card Stock Variant), AR
Poison Ivy #5 (Of 6)(Cover E Stjepan Sejic Foil Card Stock Variant), $4.99
Superman #1 (Facsimile Edition)(2022), $6.99
Sword Of Azrael #3 (Of 6)(Cover A Nikola Cizmesija), $3.99
Sword Of Azrael #3 (Of 6)(Cover B Steve Beach Card Stock Variant), $4.99
Sword Of Azrael #3 (Of 6)(Cover C Jorge Corona Card Stock Variant), AR
Task Force Z #12 (Of 12)(Cover C Chris Batista Hispanic Heritage Month Card Stock Variant), $4.99
Trial Of The Amazons HC, $29.99
Young Justice Targets #3 (Of 6)(Cover C Adrian Gutierrez Hispanic Heritage Month Card Stock Variant), $4.99
Garbage Pail Kids Origins #1 (Cover A Ray Lago), $3.99
Garbage Pail Kids Origins #1 (Cover B Tom Bunk), $3.99
Garbage Pail Kids Origins #1 (Cover C Jeff Zapata), $3.99
Garbage Pail Kids Origins #1 (Cover D Classic Garbage Pail Kids Trading Card Variant), $4.99
Garbage Pail Kids Origins #1 (Cover E Blank Authentix Variant), $4.99
Garbage Pail Kids Origins #1 (Cover F Tom Bunk Black & White Variant), AR
Garbage Pail Kids Origins #1 (Cover G Jeff Zapata Black & White Variant), AR
Nyx #10 (Cover A Giuseppe Matteoni), $3.99
Nyx #10 (Cover B Fernando Dagnino), $3.99
Nyx #10 (Cover C Geebo Vigonte), $3.99
Nyx #10 (Cover D Alvaro Lopez), $3.99
Nyx #10 (Cover E Alvaro Lopez Black & White Variant), AR
Sirens Gate #1 (Cover A Shannon Maer), $3.99
Sirens Gate #1 (Cover B Shannon Maer Virgin Variant), AR
Sirens Gate #1 (Cover D Shannon Maer Dancer Variant), AR
Sirens Gate #1 (Cover E Shannon Maer Werewolf Variant), AR
Sirens Gate #1 (Cover F Shannon Maer Dancer Virgin Variant), AR
Sweetie Candy Vigilante #1 (Cover A Jeff Zornow), $3.99
Sweetie Candy Vigilante #1 (Cover B Josh Howard), $3.99
Sweetie Candy Vigilante #1 (Cover C Josh Howard Osaka Popstar Record Variant), $3.99
Unbreakable Red Sonja #1 (Cover A Lucio Parrillo), $3.99
Unbreakable Red Sonja #1 (Cover B Celina), $3.99
Unbreakable Red Sonja #1 (Cover C Giuseppe Matteoni), $3.99
Unbreakable Red Sonja #1 (Cover D David Finch Black & White Variant), $3.99
Unbreakable Red Sonja #1 (Cover E Augusta Moore Cosplay Variant), $3.99
Unbreakable Red Sonja #1 (Cover F Blank Authentix Variant), $4.99
Fangoria Volume 2 #17, $19.79
Monster Art Of Basil Gogos HC (Dracula Variant Cover)(New Printing), $99.95
Best Of Teenage Mutant Ninja Turtles Collection Volume 2 TP, $29.99
Dungeons And Dragons Ravenloft Orphan Of Agony Isle #4 (Cover A Bayleigh Underwood), $3.99
Dungeons And Dragons Ravenloft Orphan Of Agony Isle #4 (Cover B Corin Howell), $3.99
Dungeons And Dragons Ravenloft Orphan Of Agony Isle #4 (Cover C Ignacio Vicenti), AR
Earthdivers #1 (Cover A Rafael Albuquerque), $3.99
Earthdivers #1 (Cover B Maria Wolf), $3.99
Earthdivers #1 (Cover C Aaron Campbell), $3.99
Earthdivers #1 (Cover D Christian Ward), $3.99
G.I. Joe A Real American Hero 40th Anniversary Special HC, $29.99
Star Trek Picard Stargazer #2 (Cover A Angel Hernandez), $4.99
Star Trek Picard Stargazer #2 (Cover B Butch K. Mapa), $4.99
Star Trek Picard Stargazer #2 (Cover C Aaron Harvey), AR
Teenage Mutant Ninja Turtles Saturday Morning Adventures #1 (Cover A Tim Lattie), $3.99
Teenage Mutant Ninja Turtles Saturday Morning Adventures #1 (Cover B Kevin Eastman), $3.99
Teenage Mutant Ninja Turtles Saturday Morning Adventures #1 (Cover C Toni Gregori), $3.99
Teenage Mutant Ninja Turtles Saturday Morning Adventures #1 (Cover D Tim Lattie), AR
Transformers Beast Wars Volume 3 TP, $19.99
Transformers Best Of Arcee #1 (One Shot)(Cover A James Biggie), $6.99
3Keys #1 (Of 5)(Cover A David Messina), $3.99
3Keys #1 (Of 5)(Cover B Werther Dell'Edera), $3.99
3Keys #1 (Of 5)(Cover C Action Figure Variant), AR
Dark Ride #1 (Cover A Andrei Bressan & Adriano Lucas), $3.99
Dark Ride #1 (Cover B Martin Morazzo & Adriano Lucas), $3.99
Dark Ride #1 (Cover C Sweeney Boo), $3.99
Dark Ride #1 (Cover D Trish Forstner & Tony Fleecs), AR
Dark Ride #1 (Cover E Blank Variant), AR
Dead Lucky #3 (Cover A French Carlomagno), $3.99
Dead Lucky #3 (Cover B Jenna Gray), AR
Golden Rage #3 (Of 5)(Cover A Lauren Knight), $3.99
Golden Rage #3 (Of 5)(Cover B Emi Lenox), $3.99
Image 30th Anniversary Anthology #6 (Of 12)(Cover A Amanda Conner), $5.99
Image Firsts Farmhand #1, AR
Image Firsts Gideon Falls #1, AR
Image Firsts Hellcop #1, AR
Image Firsts Ice Cream Man #1, AR
Image Firsts Marked #1, AR
Image Firsts Neo Noir #1, AR
Joe Hill's Rain HC, $21.99
Junkyard Joe #1 (Black & White Veterans Edition)(Cover A Gary Frank), $4.99
Junkyard Joe #1 (Black & White Veterans Edition)(Cover B Robert Love), $4.99
Junkyard Joe #1 (Black & White Veterans Edition)(Cover C Andrea Mutti), $4.99
Junkyard Joe #1 (Black & White Veterans Edition)(Cover D Jerry Ordway), $4.99
Junkyard Joe #1 (Black & White Veterans Edition)(Cover E Gary Frank), $4.99
Junkyard Joe #1 (Cover A Gary Frank & Brad Anderson), $4.99
Junkyard Joe #1 (Cover B Robert Love & Brad Anderson), $4.99
Junkyard Joe #1 (Cover C Andrea Mutti), $4.99
Junkyard Joe #1 (Cover D Jerry Ordway & Brad Anderson), $4.99
Junkyard Joe #1 (Cover E Gary Frank & Brad Anderson), $4.99
Kaya #1 (Cover A Wes Craig), $3.99
Kaya #1 (Cover B Wes Craig), $3.99
Kaya #1 (Cover C Wes Craig), AR
King Spawn #15 (Cover A Von Randal), $2.99
King Spawn #15 (Cover B Kevin Keane), $2.99
Little Monsters Volume 1 TP (not verified by Diamond Distribution), $16.99
Mirka Andolfo's Sweet Paprika Volume 2 TP, $16.99
Monkey Meat The First Batch TP, $16.99
Oblivion Song By Kirkman And De Felici Volume 3 HC, $39.99
Ordinary Gods #9 (Cover A Frank William & Felipe Watanabe), $3.99
Revolvers #1 (Of 4)(Cover A Christian Dibari & Simon Gough), $3.99
Revolvers #1 (Of 4)(Cover B Christian Dibari & Simon Gough), $3.99
Rogue Sun #7 (Cover A Marcelo Costa), $3.99
Rogue Sun #7 (Cover B Kath Lobo), AR
Saga Volume 10 TP, $16.99
That Texas Blood #18 (Cover A Jacob Phillips), $3.99
That Texas Blood #18 (Cover B Declan Shalvey), $3.99
Time Before Time #17 (Cover A Declan Shalvey), $3.99
Time Before Time #17 (Cover B Igor Monti), $3.99
Undiscovered Country #21 (Cover A Giuseppe Camuncoli), $3.99
Undiscovered Country #21 (Cover B Mahmud Asrar), $3.99
Walking Dead Deluxe #48 (Cover A David Finch & Dave McCaig), $3.99
Walking Dead Deluxe #48 (Cover B Charlie Adlard & Dave McCaig), $3.99
Walking Dead Deluxe #48 (Cover C Paolo Rivera), $3.99
Walking Dead Deluxe #48 (Cover D Julian Totino Tedesco), $3.99
A.X.E. Starfox #1 (Cover A Daniele Di Nicuolo), $3.99
A.X.E. Starfox #1 (Cover B Kevin Wada), AR
A.X.E. Starfox #1 (Cover C Chrissie Zullo), AR
A.X.E. X-Men #1 (Cover A Nic Klein), $3.99
A.X.E. X-Men #1 (Cover B Arthur Adams), AR
A.X.E. X-Men #1 (Cover C Salvador Larroca Connecting Variant), AR
Amazing Spider-Man #1 (Facsimile Edition), $3.99
Amazing Spider-Man By Wells And Romita Jr. Volume 1 World Without Love TP, $17.99
Ant-Man #4 (Of 4)(Cover A Tom Reilly), $3.99
Ant-Man #4 (Of 4)(Cover B NetEase Games Variant), AR
Avengers Epic Collection Volume 21 The Collection Obsession TP (New Printing), $44.99
Black Panther Legends TP, $13.99
Bloodstone And The Legion Of Monsters TP (New Printing), $34.99
Captain America Sentinel Of Liberty #5 (Cover A Carmen Carnero), $3.99
Captain America Sentinel Of Liberty #5 (Cover B Paco Medina Connecting Variant), AR
Captain America Sentinel Of Liberty #5 (Cover C NetEase Games Variant), AR
Daredevil #2 (2nd Printing Cover A Marco Checchetto), $5.99
Edge Of The Spider-Verse #5 (Of 5)(Cover A Josemaria Casanovas), AR
Edge Of The Spider-Verse #5 (Of 5)(Cover B Kris Anka), AR
Edge Of The Spider-Verse #5 (Of 5)(Cover C Kris Anka Design Variant), AR
Edge Of The Spider-Verse #5 (Of 5)(Cover D Mark Bagley Design Variant), AR
Edge Of The Spider-Verse #5 (Of 5)(Cover E David Lopez Spoiler Variant), AR
Hulk #9 (Cover A Ryan Ottley), $3.99
Hulk #9 (Cover B Dale Keown Predator Variant), AR
Hulk #9 (Cover C Dan Panosian), AR
Hulk #9 (Cover D Mahmud Asrar Miracleman Variant), AR
Jane Foster And The Mighty Thor #5 (Of 5)(Cover A Ryan Stegman), $3.99
Jane Foster And The Mighty Thor #5 (Of 5)(Cover B Peach Momoko), AR
Jane Foster And The Mighty Thor #5 (Of 5)(Cover C NetEase Games Variant), AR
Marauders #7 (Cover A Kael Ngu), $3.99
Marauders #7 (Cover B Todd Nauck), AR
Marauders #7 (Cover C NetEase Games Variant), AR
Mighty Marvel Masterworks The Black Panther Volume 1 The Claws Of The Panther TP (Jack Kirby Direct Market Cover), $15.99
Mighty Marvel Masterworks The Black Panther Volume 1 The Claws Of The Panther TP (Michael Cho Book Market Cover), $15.99
Miracleman #0 (Cover A Alan Davis), $5.99
Miracleman #0 (Cover B Peach Momoko), AR
Miracleman #0 (Cover C Terry Dodson), AR
Miracleman #0 (Cover D Skottie Young), AR
New Fantastic Four #5 (Of 5)(Cover A Nick Bradshaw), $3.99
New Fantastic Four #5 (Of 5)(Cover B NetEase Games Variant), AR
Sabretooth The Adversary TP, $17.99
Savage Avengers #6 (Cover A Leinil Francis Yu), $3.99
Savage Avengers #6 (Cover B Alex Horley), AR
Savage Avengers #6 (Cover C NetEase Games Variant), AR
She-Hulk By Rainbow Rowell Volume 1 Jen Again TP, $15.99
Spider-Man #1 (Cover A Mark Bagley), $4.99
Spider-Man #1 (Cover B Skottie Young), AR
Spider-Man #1 (Cover C Arthur Adams), AR
Spider-Man #1 (Cover D Steve Ditko Hidden Gem Variant), AR
Spider-Man #1 (Cover E John Tyler Christopher Action Figure Variant), AR
Spider-Man #1 (Cover F Bengal Connecting Variant), AR
Spider-Man #1 (Cover G Ryan Stegman), AR
Spider-Man #1 (Cover H Frank Miller), AR
Spider-Man #1 (Cover I Humberto Ramos), AR
Spider-Man #1 (Cover J Blank Variant), AR
Star Wars Legends Epic Collection The New Republic Volume 6 TP, $44.99
Star Wars The Mandalorian #4 (Cover A Phil Noto), $4.99
Star Wars The Mandalorian #4 (Cover B Jan Duursema), AR
Star Wars The Mandalorian #4 (Cover C Greg Land), AR
Star Wars The Mandalorian #4 (Cover D Salvador Larroca), AR
Star Wars The Mandalorian #4 (Cover E Peach Momoko), AR
Star Wars The Mandalorian #4 (Cover F Peach Momoko Virgin Variant), AR
Star Wars The Mandalorian #4 (Cover G Concept Art Variant), AR
Tomb Of Dracula #1 (Facsimile Edition), $3.99
Wakanda World Of Black Panther Omnibus HC (Phil Jiminez Direct Market Cover), $125.00
Wakanda World Of Black Panther Omnibus HC (Sanford Greene Book Market Cover), $125.00
X-Men Red #7 (Cover A Russell Dauterman), $3.99
2000 A.D. Regened Volume 4 TP, $16.99
Best Of Cat Girl TP, $18.99
Essential Judge Dredd Necropolis TP, $28.99
Judge Dredd Legends Of The Law TP, $24.99
By The Horns Dark Earth #5 (Of 7), $4.99
Impossible Jones Volume 1 Grin And Gritty TP, $19.99
Shepherd The Pit #1 (Cover A Marco Fontanili), $4.99
Shepherd The Pit #1 (Cover B Ramiro Borrallo), AR
West Moon Chronicles #1, $4.99
Screem #40 (Nosferatu Edition), $9.95
Screem #40 (Robot Monster Edition), $9.9
Blade Runner Black Lotus #3 (Of 4)(Cover A Jeff Spokes), $3.99
Blade Runner Black Lotus #3 (Of 4)(Cover B Fernando Dagnino), $3.99
Blade Runner Black Lotus #3 (Of 4)(Cover C Concept Art Team), $3.99
Blade Runner Black Lotus #3 (Of 4)(Cover D Jeff Spokes Virgin Variant), $3.99
Blade Runner Origins Volume 3 Burning TP, $17.99
Bloodborne Lady Of The Lanterns #1 (Of 4)(2nd Printing Cover A Piotr Kowalski), $3.99
Cowboy Bebop #1-4 Virgin Pack, $19.99
Gun Honey Blood For Blood #1 (Of 4)(2nd Printing Cover A Stanley Artgerm Lau Copic Virgin Variant), $3.99
Gun Honey Blood For Blood #2 (Of 4)(Cover A Derrick Chew), $3.99
Gun Honey Blood For Blood #2 (Of 4)(Cover B Emil Molocea), $3.99
Gun Honey Blood For Blood #2 (Of 4)(Cover C Tabitha Lyons Cosplay Variant), $3.99
Gun Honey Blood For Blood #2 (Of 4)(Cover D Ang Hor Kheng Wraparound Variant), $3.99
Gun Honey Blood For Blood #2 (Of 4)(Cover E Derrick Chew Sketch Variant), AR
Gun Honey Blood For Blood #2 (Of 4)(Cover F Derrick Chew Copic Variant), AR
Gun Honey Blood For Blood #2 (Of 4)(Cover G Molocea Emilian Nude Variant)(adult), AR
Minions Trade Paperback Volumes 1-4 Box Set, $27.99
Peanuts The Classic Peanuts Collection, $24.99
Toycollectr Magazine #1 (not verified by Diamond Distribution), $14.99
Britmania The British Invasion Of The Sixties in Pop Culture HC, $43.95
Jack Kirby Collector #84, $10.95
Team-Up Companion SC, $39.95
Boruto Naruto Next Generations Volume 15 GN, $9.99
Dr. Stone Volume 23 GN, $9.99
Moriarty The Patriot Volume 9 GN, $9.99
My Hero Academia Volume 32 GN, $9.99
My Love Mix-Up Volume 5 GN, $9.99
Romantic Killer Volume 1 GN, $16.99
WARRANT PUBLISHING COMPANY
Robyn Hood Baba Yaga #1 (Cover E Ian MacDonald Hellchild Variant), AR
Robyn Hood Baba Yaga #1 (Cover F Mike Krome Baba Yaga Variant), AR
KONAMI DIGITAL ENTERTAINMENT
Yu-Gi-Oh Trading Card Game Structure Crystal Beasts Structure Deck, AR
TOYS - T-SHIRTS & COLLECTIBLES
Demon Slayer Kimetsu Harmonia Hum Nezuko Kamado Doll, AR
Demon Slayer Kimetsu Nezuko Kamado Toonize Figure (Normal Version), AR
Demon Slayer Kimetsu Q-Posket Petit V6 Inosuke Hashibira Figure, AR
Demon Slayer Kimetsu Q-Posket Petit V6 Tanjiro Kamado Figure, AR
Demon Slayer Kimetsu Q-Posket Petit V6 Zenitsu Agatsuma Figure, AR
Diamond Comics Distribution 40th Anniversary G.I. Joe Gallery Snake Eyes Variant Previews Exclusive PVC Statue, AR
Diamond Select Toys Showcase Previews Exclusive Gallery X-Men Taco Truck Deadpool Statue, AR
Dragon Ball Super Clearise Super Saiyan God Super Saiyan Gogeta Figure, AR
Dragon Ball Super Gamma 1 Super Hero DXF Figure, AR
Dragon Ball Super Gamma 2 Super Hero DXF Figure, AR
Mystery Minis My Hero Academia S9 12 Piece Blind Mystery Box Display, AR
POP Albums Deluxe Alice In Chains Dirt, AR
POP Animation My Hero Academia Yuga Aoyama Vinyl Figure, AR
POP Disney Goofy Skeleton Glow In The Dark Vinyl Figure, AR
POP Disney Minnie Mouse Princess Minnie 1938 Vinyl Figure, AR
POP Disney Minnie Mouse Totally Minnie 1988 Vinyl Figure, AR
POP Disney The Nightmare Before Christmas Blacklite Sally Vinyl Figure, AR
POP Disney The Nightmare Before Christmas Blacklite Zero Vinyl Figure, AR
POP Games Apex Legends Octane Vinyl Figure, AR
POP Games Apex Legends Revenant Vinyl Figure, AR
POP Games Apex Legends Wattson Vinyl Figure, AR
POP Marvel Thor Love And Thunder Meik Vinyl Figure, AR
POP Movies Black Adam Sabbac Vinyl Figure, AR
POP Pez Five Nights At Freddy's Bonnie, AR
POP Pez Five Nights At Freddy's Chica, AR
POP Pez Five Nights At Freddy's Foxy, AR
POP Pez Five Nights At Freddy's Freddy, AR
POP Rides Super Deluxe Thor Love And Thunder Asgard Tours Vinyl Figure, AR
POP TV Ms. Marvel Aisha Vinyl Figure, AR
POP WWE Dusty Rhodes Vinyl Figure, AR
POP WWE Matt Riddle Vinyl Figure, AR
POP WWE Randy Orton RK-Bro Vinyl Figure, AR
Pretty Guardian Sailor Moon Fluffy Puffy Luna Figure (Version B), AR
---