CC HOLIDAY SHOPPING SUPER SALE! (12/5 -12/8)
---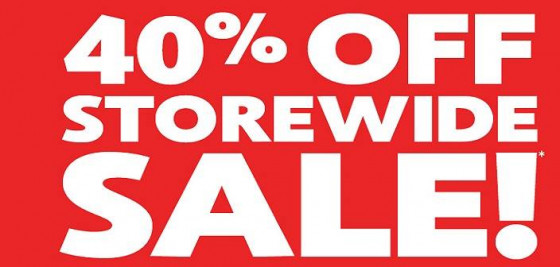 CC HOLIDAY
SHOPPING SUPER SALE!
SHOP SMALL, SHOP LOCAL this HOLIDAY SEASON!


START NOW...


CC Holiday Shopping Super Sale!


(4 DAYS - 40% OFF) Thursday 12/5 - Monday 12/8
ALL 3 CC Store Locations.


*40% Off Nearly Everything Store-wide!


40% Off Nearly *Everything ALL 3 Stores -
40% Off ALL FUNKO POPs, GRAPHIC NOVELS, MANGA,

BOARD GAMES & GUNDAM MODELS, NEW &
VINTAGE ACTION FIGURES & TOYS, BOOKS,
VIDEO GAMES & VIDEO GAME CONSOLES,
DVDs, BLU RAYs, VHS & POSTERS Not Dated within 30 Days!
&
*25% Off ALL Bagged and Boarded Back Issues Dated within 30 Days.
*75% Off ALL Bagged & Boarded Back Issues Not Dated within 30 Days.
*50% Off ALL New Comics Excluding New This Week & New Last Week.
ALL Softcover Used Trade Paperbacks $5 Each or 7 for $30
ALL Hardcover Used Trade Paperbacks $10 Each or 4 for $30.
75% Off All Bagged & Boarded Variant Covers Not Dated within 30 Days.
ALL -
$1 Comics Only 50 Cents EA or 3/$1.
Fill a *Long box for $75 & Fill a *Short Box for $50
Fill A Long Box for $75 or 3/$200
Fill A Short Box for $50 or 3/$100
Stock up for X-Mas with unique gifts and stocking stuffers that will make any fanboy's dreams come true!
CC HOLIDAY BONUS GIFT CARDS
Available NOW through Dec 24th.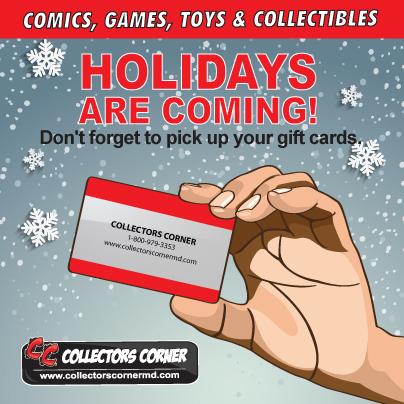 If you can't decide what to get when you stop in, we still have the perfect deal for you! Starting Thanksgiving until December 24th, we have the following gift card bonuses!


$10 Bonus Added to any Purchase of a $50 Gift Card**


$25 Bonus Added to any Purchase of a $100 Gift Card**


$75 Bonus Added to any Purchase of a $250 Gift Card**
**BONUS Gift Cards with BONUSES, CANNOT be used until Dec. 26th.


SECRET THANKSGIVING BLACK FRIDAY SMALL BUSINESS SATURDAY ADDED DEALS ALL 5 DAYS - TBA
*Excludes Items Below -
*Excludes Subscription Box, Subscribed Titles and Special Orders, Pre-orders, Items on Hold, New Comics, Candy, Snacks & Refreshments, All Sealed Trading Card Game Products - Magic the Gathering, YuGiOh, Pokemon, etc, All Collecting Supplies & Accessories for Comics and Gaming, Dice, Playmats, Maps, FUNKO POP and Sealed Blind Box, Blind Bag Figures, Video Games and Consoles, RPG Miniatures - D&D Miniatures, Pathfinder Miniatures, and Reaper Bones Miniatures, Cards Against Humanity, Exploding Kittens, Pinback Buttons, Keychains, Lanyards, Stickers, Gundam Models, Posters & ALL Clearance Items PLUS any Back Issues, New & Vintage/Used Merchandise or Restocked Items Dated on Price Sticker Within 30 days of Arrival in Store.
---