CC Halloween Weekend Sale! (10/26 - 10/28)
---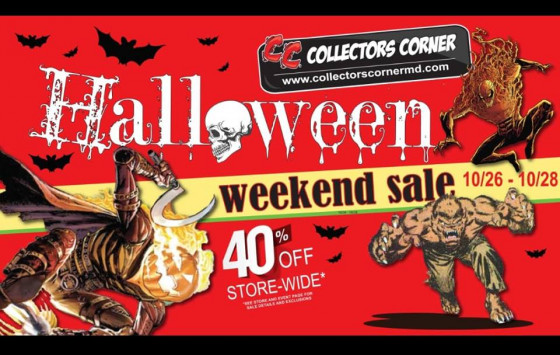 CC Halloween Weekend Sale!
(10/26 - 10/28)
*40% Off Nearly Everything in Stores, All Weekend!
*75% Off Bagged & Boarded
Variant Covers Priced 11.99 or
Higher not Dated within 14 Days.


&


25% Off All Bagged & Boarded Back Issues
Dated within 14 Days.
50% Off All Bagged & Boarded Back Issues
Not Dated within 14 Days.


*Excludes New Comics Wall, Subscription Box, Subscribed Titles and Special Orders, Pre-orders, Items on Hold, Candy, Snacks & Refreshments, All Sealed Trading Card Game Products - Magic the Gathering, YuGiOh, Pokemon, etc, All Collecting Supplies & Accessories for Comics and Gaming, Dice, Playmats, Maps, Sealed Blind Box, Blind Bag Figures, RPG Miniatures - D&D Miniatures, Pathfinder Miniatures, and Reaper Bones Miniatures, Cards Against Humanity, Exploding Kittens, Pinback Buttons, Keychains, Lanyards, Stickers, Gundam Models, Posters & ALL Clearance Items. PLUS any Back Issues, New & Vintage/Used Merchandise or Restocked Items Dated on Price Sticker Within 14 days of Arrival in Store.

If you missed us at BCC and NYCC you can Save Big this weekend again with All New Convention Specials Available Exclusively at CC Parkville - HQ Friday - Sunday during the Sale...
CC Parkville ONLY Convention Savings :
Featuring Deals & Merchandise Never Available in the Stores before now :
BACK ISSUES - 45+ Long Boxes of New Mixed Back Issues -
$1 Each or 15/$10,
Fill A Long Box for $75
3/$200
Fill A Short Box for $50
3/$100
VARIANTS - 5 Long Boxes of Incentive, Sketch and Event Exclusive Variant Covers -
$2 Each or 6/$10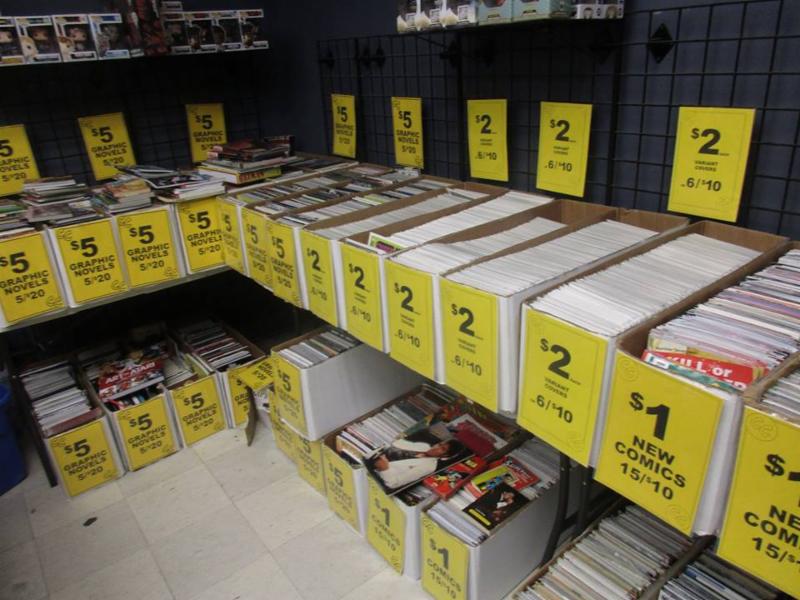 GRAPHIC NOVELS - 25+ Long Boxes of Used & New Graphic Novels -
$5 Each or 5/$20
---