CC BIGGEST BACK ISSUES SALE EVER CONTINUES... (3/21 - 3/14)
---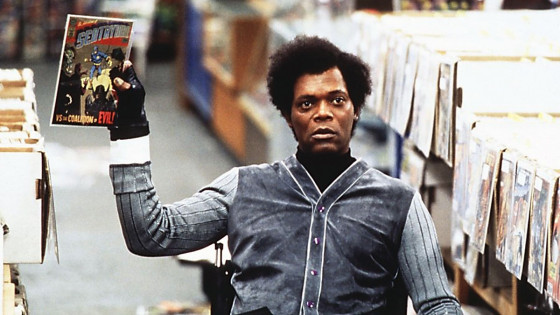 CC BIGGEST BACK ISSUES SALE EVER CONTINUES...
CC Parkville Store Location Only!!!
Sale Event -
4 Days (Thursday 3/21 - Sunday 3/24)
BACK ISSUES ON SALE :
ALL Priced and Un Priced Back Issues in the Back Issues VAULT at CC Parkville - HQ
ONLY $1 Each or 15/$10
FILL A LONG BOX for $75.00
Excludes Only Magazine Back Issues, Graphic Novels and Sets.
Every Back Issue in our Back Issues Vault (PARKVILLE) regardless of Marked Price will be $1.00 or 15 for $10.00, that's Right Even Comics with a Sticker Price of $5, $10, $20, $30 or more....
ALL $1 Bin Comics Normally $1 Each or 15 for $10

ONLY 25 Cents Each or 5 for $1.00
FILL A LONG BOX for $35
--------------------------------------------------------------------------------
+ Our Showcase and Recent Arrivals in front of and beside the ShowCase (PARKVILLE) will be On Sale (New Collections Arriving Weekly).


Parkville Showcase Back Issues and Shelf -
25% Off ALL Bagged & Boarded Back Issues Dated Within 14 Days.


*50% Off ALL Bagged & Boarded Back Issues Not Dated Within 14 Days.


*Excludes Subscription Box, Subscribed Titles and Special Orders, Pre-orders, Items on Hold, New Comics, Candy, Snacks & Refreshments, All Sealed Trading Card Game Products - Magic the Gathering, YuGiOh, Pokemon, etc, All Collecting Supplies & Accessories for Comics and Gaming, Dice, Playmats, Maps, FUNKO POP and Sealed Blind Box, Blind Bag Figures, Video Games and Consoles, RPG Miniatures - D&D Miniatures, Pathfinder Miniatures, and Reaper Bones Miniatures, Cards Against Humanity, Exploding Kittens, Pinback Buttons, Keychains, Lanyards, Stickers, Gundam Models, Posters & ALL Clearance Items PLUS any Back Issues, New & Vintage/Used Merchandise or Restocked Items Dated on Price Sticker Within 30 days of Arrival in Store.
---