CC Bel Air 2 Year Anniversary Party and Sale! Plus Winning Weekend Sales in Parkville and Baltimore!
---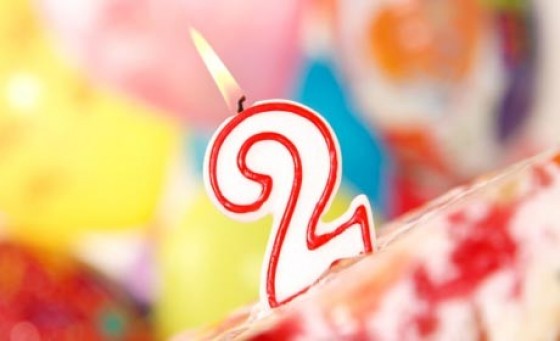 We want to thank each and every customer that has supported Collectors Corner Bel Air during our two years of being open. The future is bright and we couldn't have been successful up to this point with you guys! Come hang out with Matt, Lauren, and Aly, grab some cake, and treat yourself with our AWESOME anniversary sale. We'll also be raffling off AWESOME prizes!

RSVP on Facebook: https://www.facebook.com/events/930903583670809/
Collectors Corner - Bel Air
Two Year Anniversary Party & Sale!
(Saturday - 2/6/16) (Sale runs Friday 2/5 - Sunday 2/7)

Anniversary Cake!

Raffles every half hour starting at 11:30am until 1:30pm!
(One raffle entry per person with any in-store purchase.)

Gaming Demonstrations

+ more (TBA)

20% Off Almost Everything in the Store!*
50% Off ALL Bagged & Boarded Back Issues*
All Funko Pops 2 for $20 or 5 for $40
T-Shirts 2 for $30
Exclusions: coloring books, collecting supplies for cards and comics, Funko POP figures, unopened blind box and mystery minis, subscriptions, special orders, and any back issues of video games dated within the last 30 days)


Bel Air doesn't get to have all the fun....
Our other locations in Parkville and Downtown Baltimore are hitting you with a GREAT Winning Weekend Sale that's sure to make you smile.
CC Winning Weekend Deals!
Friday - Sunday (02/05 - 02/07)

Baltimore City & Parkville

BONUS for SIGNING Up as a NEW Member for a SUBSCRIPTION BOX and Save an Extra 5% Off Any of the Discounts Below!

In Both STORES All 3 Days -

20% Off All Back Issues*
15% Off All Graphic Novels*
FUNKO POP Figures 2 for $20 or 5 for $40

ALL $1 Comics Will Be Only $0.50 each/3 for $1
Make a Long Box for $50

*Excludes Back Issues and other items dated within 30 Days of Arrival.

---