Attn : Everything in both Stores is 20% Off on Friday 3/20
---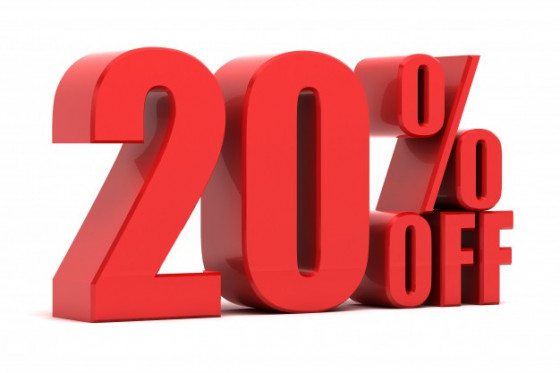 Don't Wait!
Get your Stay At Home Entertainment, Comics, Games, Graphic Novels while you can Now with 20% Off Everything, Both Stores Friday 3/20.

Help us, Help you, Help us get us through this together!
CC Army! We are OPEN Regular Hours today Friday 3/20 and Limiting Customers to Under 10 in Stores and any given time.
Everything in the Stores is 20% Off on Friday 3/20
Both Stores, Everything - Booster Boxes 20% Off of our Price of 119.99, Booster Packs 20% Off of 3.99 Each, 20% off Subscription Boxes, New Comics, Graphic Novels, Manga, Funko POP!s and Even Supplies...
Can Not be Combined with other Discounts or Special Offers.
We will be OPEN with
Under 10 Persons Total
in store at this time and asking folks observe distancing and expedite their shopping. Cleaning and following all Guidelines, also offering Options for Curbside, Home Delivery within 10 Miles of CC Parkville - HQ and will Continue Mail Order if Allowed.All Services, Hours Subject to Change with State, Local or Federal Guidelines During Covid-19 Crisis.
Both Stores OPEN Unless Things Change Due to Mandated Guidelines.
CC Parkville - HQ CALL (410) 668-3353

CC Bel Air Outpost CALL (410) 838-1777
Curbside Delivery ALL Day. Call In
Home Delivery Services from CC Parkville - HQ
Mail Order Anytime. Call In.
Regarding Corona Virus COVID-19, including Updated Hours (Potentially) and Postponed Events, New Services at the Stores:
At Collectors Corner stores we will continue to remain OPEN for Customers during our Regular Hours but May Adjust to Limited Hours if need be but as of right now will be OPEN Every Day, Updates Each Day to Hours or Services we can Offer. Please Keep in mind your Continued Support of Local Businesses in times like these is helpful. We have postponed ALL hosting of any events such as Pokemon, Magic the Gathering and Sundays & Dragons and above all else, we want those who work and play games at CC Stores to be as safe and secure as possible for all Customers and Staff.
It's possible that some CC Customers have a higher risk to the virus than others, so we'll be stepping up what we have always done here at the store and offering New Services Starting Wednesday 3/19.
#1. We will continue to take precautions we've already been taking as far as keeping the stores clean and sanitized, such as washing hands regularly, disinfecting the store overall, doors, restrooms, registers, phones, etc and limiting customers to less than 10 in stores.
#2. Our Staff have been instructed to stay home if they do not feel well or develop any coughing or flu like symptoms, and we ask that customers do so as well.
#3. We will remind those entering the stores for now to be clean and practice social distancing unless we are forced to operate as delivery only and offer curbside service we will make available for patrons hand sanitizer and hand soap available in the stores to the extent we are able to keep it in stock. Do not Visit us if you are coughing, have a fever or felling unwell.
These plans represent our response to the information that is currently available from a number of trusted sources including the CDC and WHO as well as Locally Available Public Information being broadcast by Official BOCO and HARCO Maryland News Sources, so everything is subject to change moving forward. We appreciate everyone's patience and understanding as we adjust to this period of public caution.
We encourage everyone in the CC Army Family to take care of themselves and each other by taking all preventative actions as recommended by the CDC and WHO.
- CC Staff
---