COVID-19 UPDATES : Hours Changes (Temporary) Delivery Options, New Comics and more!
---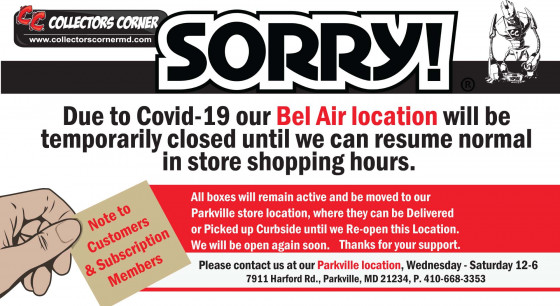 IMPORTANT UPDATES for ALL CUSTOMERS/SUBSCRIBERS. CC BEL AIR - Oupost CUSTOMERS PLEASE READ.
New Comics are TAKING A Break, they will Return... #ComicsNotDead
Official Links Explaining the Current Covid Effects on the Comics Industry -
READ
So....
We Still Have this Week's Comics for Wednesday 3/25, we'll still be getting New things in the store and actively mailing, selling online, facebook, Instagram and more just Not NEW New Comics as an Entire Industry for a little while.!
So how do you get the COMICS you have in your Box, or some stuff to read and play, or toys or anything we have in the stores really???
Delivery Options - Curbside, Home Delivery & Mail Order.
How Does it work?
Curbside -
Call Ahead to Parkville, We'll take your Card Over the Phone During Below Posted Hours.
Call again and we will walk it out to you at the curb.
Home Delivery -
Call Ahead to the Parkville Store. We'll take your Card over the Phone During Delivery Hours Posted Below and Deliver your Comics within a 10 Mile Radius of the Store, Possibly Further just Ask. Give Us Your Phone # and we'll Call, We can leave it on your porch or in front of your Door.
We can also Email Invoice you as an Option For ALL 3 Options, Must Be Paid Before Pick Up or Delivery.
Mail Order -
Call In or Email. We'll Ship anything in the Stores to you. your Box, Funko, Action Figures, Graphic Novels, Manga, Back Issues. See also Mail Order Form below.
LIVE SALES, LIVE STORE UPDATES - COMING SOON
Times and Dates Coming Soon, In NEW Email Later this week.
Wednesday 3/25
(New Comics Available)
3/23 Store Closed for In Store Shopping to the Public, as of 5PM Monday 3/23.
OPTIONS CURRENTLY/SUBJECT TO CHANGE
Curbside & Home Delivery Only, Mail Order -
New Updated Hours for Curbside Delivery, Home Delivery, BOTH STORES.
Collectors Corner Parkville - HQ
-----------------------------------------------------------
Curbside & Home Delivery (Limited Hours)
Wednesday 3/25 - Saturday 3/28
12Noon-6pm
MAIL ORDER
EMAIL or CALL
Continued Curbside Delivery.
Wednesdays - Saturdays HOURS for the
Future 12Noon - 6pm.
Collectors Corner Bel Air -
----------------------------------------------
Curbside
Wednesday 3/25 -
Thursday 3/26
NOTICE - Friday 3/27 - TBA Collectors Corner Bel Air will be Temporarily Closed til we can Resume Normal IN STORE Shopping Hours. We will Reopen ASAP.
Bel Air Subscription Members Boxes
will be Held and Active at CC Parkville - HQ Starting Friday 3/27. We will Hold ALL Boxes at Both Stores til Normal In Store Operations Resume there, and Move them Back to Bel Air when we do. Bel Air Subscription Members can Opt to have their Comics Mailed anytime from CC Parkville or choose Curbside Delivery at CC Parkville Wednesday's through Saturday's 12-6 at CC Parkville -HQ.
Email Us -

collectorscornermd@comcast.net
Message our FB Store Pages. We are Here for you.
Mail Order OPTION for Subscribers and
Email us at collectorscornermd@comcast.net or Direct Message the Store Facebook Pages -
Name & Box Number
Shipping Address
Phone Number
If No Box the Items you would like to purchase

Shipping Flat Rate Priority
1-10 Comics - $8
11-20 Comics - $15
21-50 Comics - $20
We can also Ship Action Figures, Pop!s, Graphic Novels, Board Games, trading card Games and more.
We can take your Payment over the Phone or Invoice you a Total to you email that you can pay.
Stay Inside, Stay Safe and Enjoy your Comics!
IMPORTANT MESSAGE to SUBSCRIBERS
ABOUT MAINTAINING YOUR SUBSCRIPTION BOX with US during this CRISIS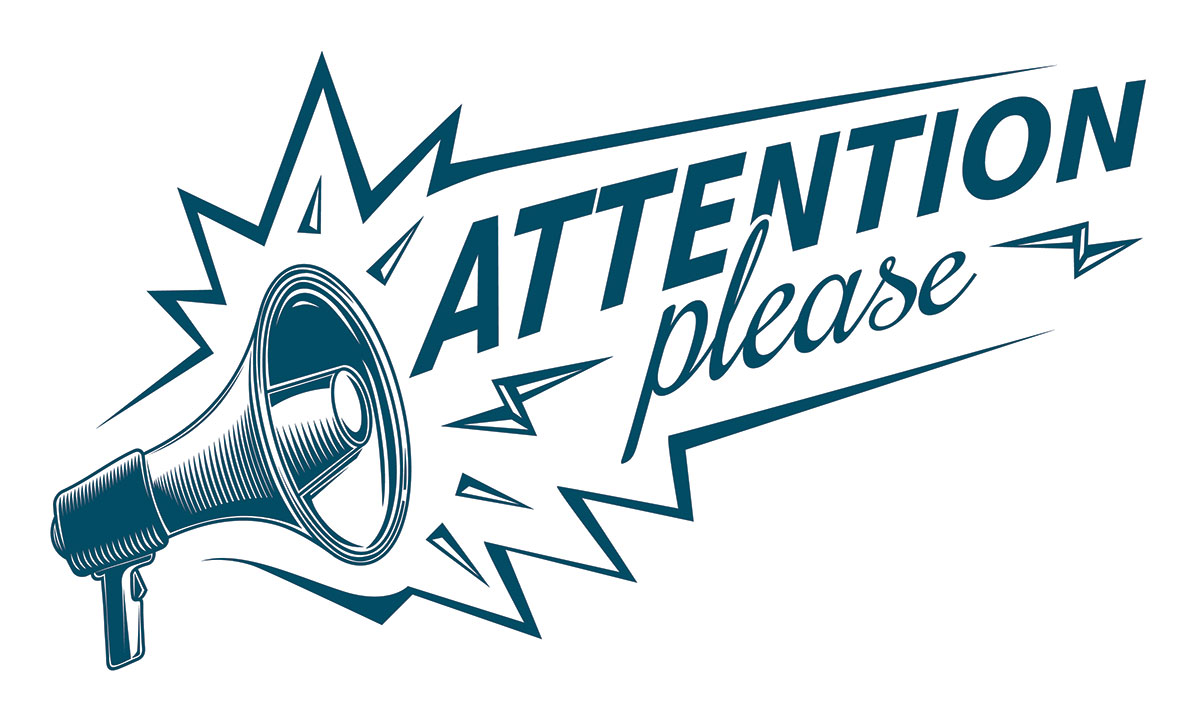 If you want to stay up to Date on Delivery & Curbside HOURS, Changes being MADE Daily during this CRISIS and how it affects your Local Comic Shop not that it's the most important thing right now, that is to STAY SAFE and STAY STRONG, we are also here for you as you always have been for us for support. You can stay up to date with us by visiting these sites and or requesting information information the Following Ways
Phone 410-668-3353
Phone 410-838-1777
If you should need to SUSPEND your Subscription Box or CLOSE it let us know by contacting us so we can adjust our orders, if you would like things Mailed to you if we can you can contact us to Mail Your Box to you as needed.
You can Manage your Subscription Box Membership from Home on our Website Above.
SUBSCRIPTION MEMBERSHIP: ONLINE - Contact Us to Sign up for 3 by or more monthly ongoing comics titles, magazines or manga and never miss an issue again + Save 10% Off any Bagged & Boarded BACK ISSUES, BOARD GAMES, GRAPHIC NOVELS, MANGA & Special Orders. MANAGE Your Subscription from home ONLINE as well by logging into your account at
www.collectorscornermd.com
after you have SIGNED UP by Contacting Us.
If you already Use our Online Subscription Management Tools, then you are already good to go.
Steps for Members that haven;t used it before here -
1. Register with your Email & Box #
2. Retrieve Email and Enter Activation Code on our Site.
3. Sign In and Add Titles or Adjust the Titles You are Subscribed to.
You can Contact Us to Email Invoice you for your Box as long as we are able to Be in the Store and we are for now, but that could change.
If you can continue to SHARE and SUPPORT US as you always have, we would love to hear feedback and suggestions so we can resume normal operations when we all come out on the other side of this.
You can Help by Communicating with Us, through Email & Social media Platforms.
Help Us Directly by -
Buying A Gift Card (Email, Message, IM, DM on IG or Facebook) and we can Email you an Invoice for any Value, CC Gift Card you can use when normal Operations resume.
Below is a Link that Is Great Reading for Local Comic Shop Customers & Supporters that outlines a lot of the Challenges Comic Book Stores will be facing in the Coming Months & years.
With Great Suggestions we Approve of that can help us as your Local Comic Shop, Help you keep our Industry going for many years to come....
Please Read - Open Letter Drafted by Gosh Comics London
Maryland's Coolest Stores! Since 2001.
2 Super Cool & Convenient Locations -
CC PARKVILLE HQ 7911 Harford Rd Parkville, MD 21234
Call Wednesday - Saturday 12-6
410-668-3353
CC BEL AIR - OUTPOST 17 N. Main St. Bel Air, MD 21014
Temporarily Closed til Normal In Store Shopping Hours can Resume.
If you are a BA Customer CALL US at the Parkville Store to Arrange to Purchase your Comics.
410-838-1777
---